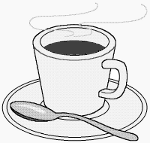 While sipping that cup of coffee this morning in Moscow, Russia. I was doing some thinking's. It dawned on me that we (The world) have come full circle…
April 11, 2011 saw the value of the US dollar dip below 28 rubles for the first time in over two years. The lowest it was traded on the Moscow Interbank Currency Exchange was 27.98 rubles. For April 12, the Russian Central Bank set the rate for 27.97. The last time the dollar was this low was back in December 2008. Shortly after that, during the peak of the crisis, the dollar's value was as much as 36.35 rubles…
This is not a good sign…
For those of you left who can comprehend and think on their own. Then it is time to put on that thinking cap. It is time to realize what is happening…
As of right now, we are back at square one just before all hell broke loose with the world financial situation years ago. But this time there are two huge differences and we are in a lot worse shape than before. We do not have the ability to print our way out of the mess and Japan is toast… (Though we will try to print our way out…)
Look at commodities: No really look. It is not just oil this time that is going off the scale. It is everything going off the scale…
I bought silver at $11 dollars an ounce, just a little more than a few years ago. I bought gold in America before I came to Russia at less than $500 dollars an ounce. I bought copper back in pre crises days at less than 2. With heating oil and gasoline going through the roof. Many people are in trouble with a capital T!
The ones they try not to talk about: cotton and corn have a future effect that will put the icing on the cake. As of right now the crop situation in the whole world is looking rather bleak. Russia still has a ban on exports of grain and it seems that Ukraine does also. Do you also understand that because of price, corn has been neglected this year in favor of growing cotton. Corn we eat – cotton we don't…
Russia is making changes that will also affect the future of oil and gas commodities:
For the longest time Gazprom, Russia's number one oil & gas producer has held monopoly over market and infrastructure, hindering the growth of other Russian oil majors and concerning Wester European nations who perceive Gazprom as a remnant of the cold war era. In February 2011, Putin has set the ball rolling and Gazprom will now have to open their gas pipelines to competitors like Rosneft, Novatek and one of the largest oil producers in the country, Surgutneftegaz. Once this is accomplished, dependence on the Kremlin will ease making Russia the best option for the world to rely on. Middle Eastern Islamic nations are no longer the world's best bet. The ways of capitalism and matters of national security are suggesting a move to greener pastures, which is Russia right now… (Link)
Russia is a chess player as I have said in the past and they are setting future ground work for her Empire. The world has just become much more reliant on Russia for fuel to survive. Because the Middle East has become a shambles and if you have not heard, that extra 3,000,000 barrels a day in oil that Saudi Arabia promised has failed to materialize as we read this post. That is putting pressure on whether the Middle East has the oil that we hope they do. That makes little countries like Libya all the more important for their oil…
Now lets retouch also in this post on Japan. Japan has gone Chernobyl and they are now at a level 7. That is as bad as it gets, because any worse is uncharted territory. They are now moving people farther away from the disastrous plants and it is looking like Japan could glow in the dark before long…
Toyota a Japanese company has just shut the doors of all their plants in Mexico, USA, Canada and Europe looks to be shut down also, for an unknown amount of time. From what I understand about 50,000 employees in America alone will be laid off. I also have been reading that Russia is turning away shipments of cars from Japan. These cars are coming to the border with high radiation readings…
VLADIVOSTOK, April 11 (Itar-Tass) – Twenty cars shipped from Japan were detained at Vladivostok port on Sunday because their background radiation level was exceeded. (Link)
With the Japan Chernobyl effect on the world economy. I expect to see the effects in the summer when all the bottom lines hit from companies that rely on Japan for goods. Everything from automobiles, consumer electronics, computers, semiconductors, copper, and iron and steel, petrochemicals, pharmaceuticals, bio-industry, robotics, shipbuilding, aerospace, textiles, and processed foods. Did you forget that Japan is one of the main powerhouses in the world economy. As Japans bottom line crashes so goes the worlds bottom line…
So I am sitting here sipping that coffee. That cup of coffee that is one of life's little pleasures. I am starting to wonder do Sveta and I need to stock up on life's little pleasures? For when things crash implode this time…
I can always drink chicory… 🙂
Windows to Russia!