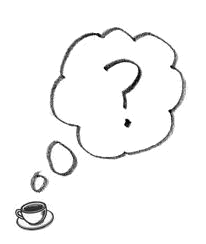 I was drinking that cup of coffee this morning and after getting off the chat system with a friend in America who was up exceptionally late. I started to do some thinking's about what I picked up from him as an underlining tone. The other day I saw remarks made by other acquaintances that have compounded what I am about to write about and they go along with what I was talking about the sentence before this one…
Golly Kyle! What the hell are you talking about? Good question…
I am talking about the Western news does not like and despises that RT is so anti-western…
I admit that RT has a thing to talk America down and that RT has a real undertone of propaganda that is anti-American. I agree but I have to say that the Western Media deserves it…
RT is about the only tool that Russia uses to try to counter the hundreds of ant-Russian items daily in the Western press. Oh ok so you say that there is Voice of Russia and RIA. That is really not true…
Voice of Russia and RIA while have their ant-USA moments are also balanced with pro-USA, pro-Russian and anti-Russian news. In fact they upset me at times because they are always printing lies from the Western press and I have even commented on their articles, that they need to check their stories out and quit printing the trash from the West…
But I have stopped to realize that I respect RIA and VoA more for its printing of both sides and not whitewashing one side over the other. I enjoy RT very much but I also realize that they are printing what we on this side of the world want to hear and see. They make anti-American videos just to push American buttons and they are doing a good job at that… 🙂
RT is doing its job and doing its job very well, as the readership and coverage is growing exponentially. They are become a threat in America to the American media and it shows…
I prefer RIA as a news source because it gives me the opportunity to dislike what I decide to dislike and it does not make up my mind for me as most other so called MSM's do…
In the West the option to choose is removed from the equation. It is basically one-sided and that side is strongly predetermined. This is exactly how RT comes across and that is on purpose because you have to fight fire with fire at times in this world. RT is flaming the anti-American bull and proud of it. I enjoy them for that, as do many many other Americans…
I have seen people who will post a RT video that the American crowd will see and they try to apologize about where the video came from. That makes me sad and laugh at the same time. If you feel that way do not post it, but if the video is truth, then post it with no apologies. I use their stuff all the time and guess what? Many times they are correct. Maybe correct hurts but they are correct…
Us Americans like to degrade RT then, because they are users of Skype and such for interviews. That their interviews are crazy people. That RT is nothing but a propaganda machine. Well okay that is true, but you better look in the mirror because your press in America is all nothing but crazy people and propaganda machines. Use of Skype is cool and cheap for the budget minded, we do not all have trillion dollar budgets and our own satellites to convey interviews. Lets also not even forget to look at the United Kingdom, as they rival everyone else on the propaganda machines…
But if I want the news of what is really happening, I look at the Russian, Chinese and Indian language sites first. Then I look for the English translations of the articles or I translate myself. Then post the information. RIA will be the most proficient translator of said articles. RIA works overtime to put out all sides of the news whether I or you, like all sides or not…
You cannot say that about your favorite Western news source unless it is a blog or forum. The MSM in the West is strictly a controlled media for the masses: Large news conglomerates, including newspapers and broadcast media, which underwent successive mergers in the U.S. and elsewhere at an increasing rate beginning in the 1990s, are often referenced by the term (MSM). This concentration of media ownership has raised concerns of a homogenization of viewpoints presented to news consumers. Consequently, the term mainstream media has been widely used in conversation and the blogosphere, often in oppositional, pejorative, or dismissive senses, in discussion of the mass media and media bias. (This comes out of Wiki)

Oh and I have one last place to get the truth even if it is covered in bull! Have you ever tried the Onion? It has got to be the most accurate but inaccurate media caricaturist  I have ever seen. Some of the stuff is so true, but presented in a so untrue way that you can not help but get the point. Take this latest example: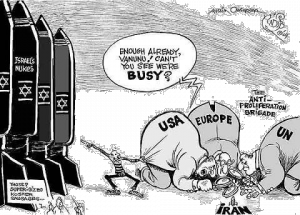 http://www.theonion.com/articles/iran-worried-us-might-be-building-8500th-nuclear-w,27325/
TEHRAN—Amidst mounting geopolitical tensions, Iranian officials said Wednesday they were increasingly concerned about the United States of America's uranium-enrichment program, fearing the Western nation may soon be capable of producing its 8,500th nuclear weapon. "Our intelligence estimates indicate that, if it is allowed to progress with its aggressive nuclear program, the United States may soon possess its 8,500th atomic weapon capable of reaching Iran," said Iranian foreign minister Ali Akbar Salehi, adding that Americans have the fuel, the facilities, and "everything they need" to manufacture even more weapons-grade fissile material. "Obviously, the prospect of this happening is very distressing to Iran and all countries like Iran. After all, the United States is a volatile nation that's proven it needs little provocation to attack anyone anywhere in the world whom it perceives to be a threat." Iranian intelligence experts also warned of the very real, and very frightening, possibility of the U.S. providing weapons and resources to a rogue third-party state such as Israel.
I had such a good laugh at that article, then I frowned because it hit me, what was I laughing at? The article is true but yet us Americans think that the world should be soooo happy that we have the capabilities of creating nuclear bombs all the time. There is no one to stop us and we have proven that we will attack you and destroy your ass.  Even if you did nothing wrong…
There is a message in that article as there is in many of their articles.
We live in a very lopsided world. Yes we do and one day it will correct itself…
Kyle Keeton
Windows to Russia!