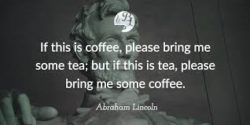 In April, there were 608,000 more Americans who dropped out of the labor force. The number of those not in the labor force increased from 94,375,000 in April to 94,983,000 in May……
Ninety Five million people who could be working but we do not count against unemployment statistics.
By my simple minded calculations: The real unemployment rate is around 30% in America. But then that is just my simple minded calculations…
[contentcards url="http://freebeacon.com/issues/unemployment-rate-declines-4-3-16-year-low/"]
But then according to the officials of the great land of OZ! The unemployment rate is 4.3%…
"and the percentage of 4.3 percent has not been this low since May 2001, 16 years ago."
I guess I need to get caught up on this "New Math", for it sure is some fancy footwork, compared to the old math, that use to be the new math, when I was in school, many many years ago…
I keep getting stuck on that 100,000,000 people who are not working, but could work and should be counted and are not included in the numbers, but they can work if they could get a job, but we ignore them…
Isn't that like a third of the whole population of America?
WtR