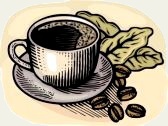 Wow, USA is really going for world domination isn't it. I hope they are stopped. Every time I read or hear something of the latest spread of this poisonous cancer upon the world I feel like puking. It is just so sad & so disgusting: the constant genocides, lies & propaganda, destruction of amazing ancient cultures, wanton disrespect for all human lives, plundering, rape, torture & robotic death machines.
Worst of all is the tremendous pride brainwashed into their illiterate masses to dumbly defend these things as great accomplishments. Many of them think all nations wish to be like USA, as if we would want to copy their evil ways! Nothing good comes out of America anymore, it has simply become a vile filth.
What is wrong with this picture?
Manfredman from India

Remember Windows to Russia e-mail is windowstorussia@37.com and no other e-mail will be responded to, as per site relationship. I have had several in the past, but this e-mail has been there almost a year now and people sending e-mails to the wrong one will have them trashed. Unless I have approved you as they are my personal e-mails. The windowstorussia@37.com is a public e-mail and whatever is posted there can be posted in the website….
Kyle Keeton
Windows to Russia