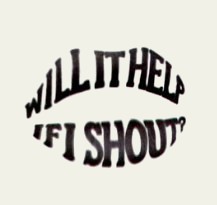 You know I could care less about whether America buys Helicopters from Russia or not. In fact just shut up and don't buy the damn helicopters…
A U.S. Senator has called on the Pentagon to take action against Russia's state arms exporter Rosoboronexport, which he claims is "arming the Assad regime" in Syria…
I could care less if they bought those helicopters from Russia, Mars or Venus. But what I do care about is the lack of news coverage and care about this article below…
NEW YORK (CBSNewYork) — An 8-year-old Bronx schoolboy was arrested Tuesday after being accused of slashing a 9-year-old with a double-edged razor blade during a lunchtime altercation. The incident took place at P.S. 132 in the Morrisania section of the borough. The blade was recovered in the school's playground, police said. School officials said the two male students exchanged words before the younger one used a razor to slash the other in the neck. The wound required stitches at Bronx Lebanon Hospital…
Now that is scary crap and I would like to know why the senator is not worrying about an 8 year old trying to kill another boy.I am trying to understand how it can be news about helicopters, but no news about an 8 year old boy cutting someones throat. This news should be all over the country and we should be saddened by the fact that an 8 year old almost killed another boy by trying to cut his throat…
8 years old read my lips…
8 years old…
I care about the fact that an 8 year old would even understand the principles behind cutting someones throat…
Did you cut someones throat at 8 years old?
I find a handful of articles about the boys and then I find hundreds and hundreds and hundreds of articles screaming and yelling about Russian Helicopters. Damn Russian helicopters will be the end of democracy if we don't do something about them. Damn jobs that we should have making helicopters. Damn Obama for being a communist! Damn the world for being a bad place and definitely, Damn Russia! Blogs screaming about them damn Russian helicopters and forums screaming about them damn helicopters. Main Stream Media screaming about them damn Russian helicopters…
But an 8 year old boy still slit someones throat and that scares me, what if it was your kid who had his throat slit? How could anyone demand that we police the world when we have issues bigger than you or I at home?
We are doing something wrong and we need to fix home, before we try to fix the world…
Kyle Keeton
Windows to Russia…
PS: The double edge razor brought back memories for me! When I was 7 years old, I messed with my dads razors. I opened a new package of double edge razors and made a mess. I tried to put everything back the way it was, but you know a kid at 7 has no ability to cover up his mistakes. My dad noticed right away! He knew I did it and the fact that I messed with razors that are so sharp that I could cut a finger off warranted a serious spanking. Now I do not condone spanking and I had many more than my share. Some I deserved and some I did not, but in this case it sank home to me not to touch a razor again…
I think that he spanked my twice as hard and twice as long because it scared him! This was before the era of throw away razors and a double edge razor is one sharp mother and slicing a throat with it would be simple Simone. Slicing your arm open would be just as easy as it takes no pressure to slice with such a sharp item…
Movies and video games show our kids how to deal with people who give you trouble…