The propaganda is strong here. They don't know when to quit. Do the owners / controllers of our media hate Russia? Or just want to keep us fearful / hateful all of the time?
Maybe both…
It wouldn't be such a big deal if there were true opposing views in our media, but there aren't. Not in any real sense anyway. On certain issues, the entire main media is united, pushing the same crap propaganda, by the thousands of articles…
Oh the links on Google are being destroyed over this image as you read this. Some have been set behind pay walls now and this is normal for western media and controversial issues, such as this image. Never fear I have the image on my server as I do with all images…
The image below is of a reading assignment for children, from an American news source. This was used in many more than one instance, for US kids to learn about and discuss the evils of Russia. As if this is a discussion that should be! What about the discussion on your own government and its corruption and bribery and evil?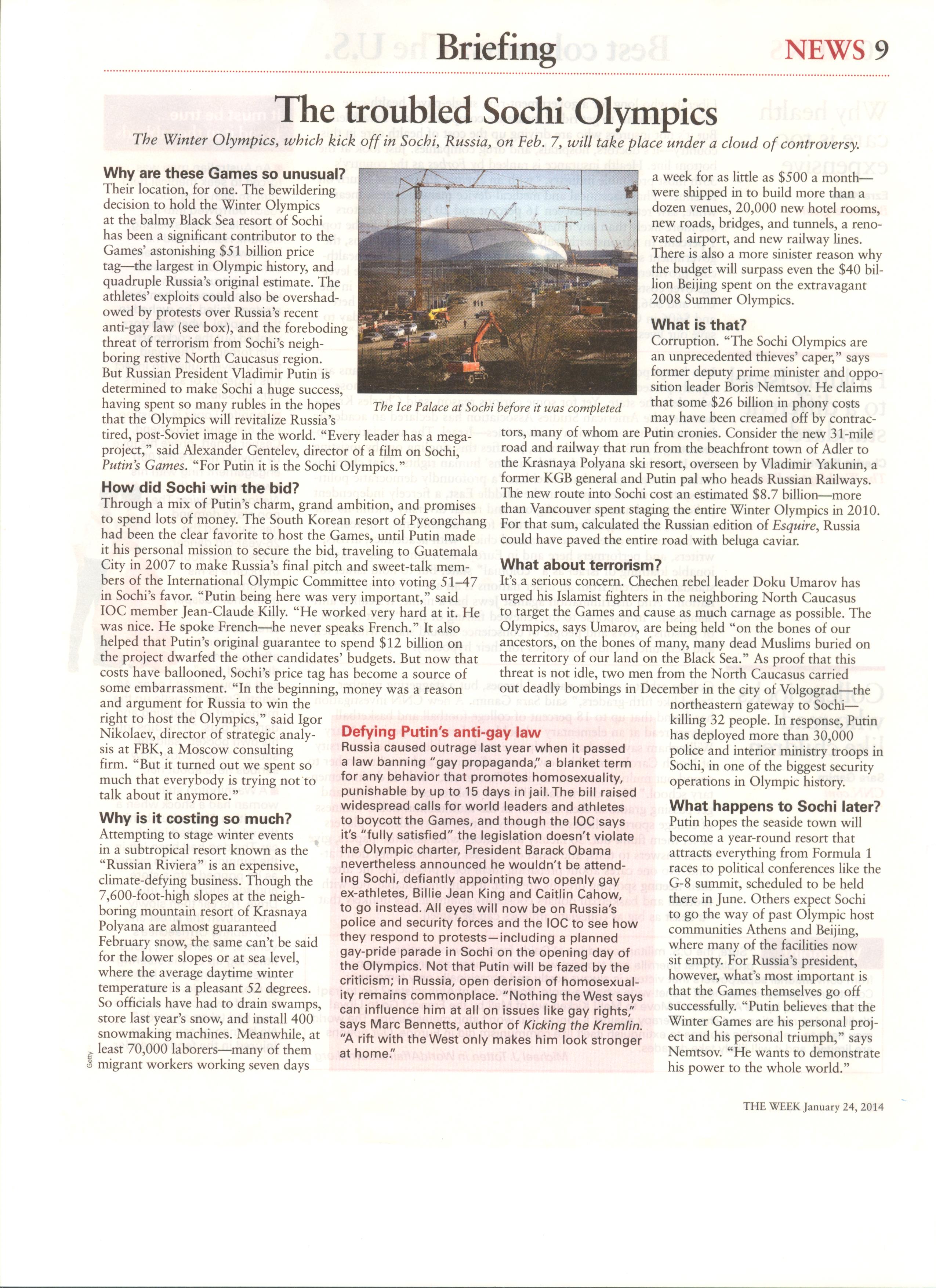 These links below are some of thousands and thousands I have found. They all have to do with teaching about Evil Russia, Evil Putin and Evil non Human Rights in Russia. Oh and don't forget we teach about Gays in schools also. The last link is a video in German and it is good to the point of being very sick propaganda… (It is part of a children's network!)
http://origen-72.livejournal.com/290047.html
http://anna-solovyova.livejournal.com/61415.html
http://www.alexej-schmidt.de/2013/12/blog-post_12.html
http://www.tivi.de/tiviVideos/beitrag/2048444?view=flash#29900
Never fear though we have many wonderful teachers of anti-Russian evil in America, Canada, Germany and many other parts of the western world and that seems to be acceptable to all of you living in the west…
I guess the concept of getting your own house in order, before you point fingers, is a foreign concept to the West…
Have a nice day and the Sochi Winter 2014 Olympics are great..
Post by Kyle Keeton
Windows to Russia…