When life deals you lemons, just make some damn lemonade (lite on the sugar please,) drink it & get on with life!
If we Westerners only had enough common sense to swallow our pride, stop the games, embrace the competition and simply to jump on the band wagon in life and stop trying to throw logs and rocks under the wheels of progress, maybe we could just get our act together and move forward as a unified world! – ME
Well KFC a Western expanded global company has done just that. I will be interested to watch and see how the USA Admin reacts to a company like KFC and Huawei hand in hand! I am sure that someone can make up an excuse that Fried Chicken is a national security issue or some boneheaded idea like that…
KFC cars really grab attention better than hospital deliver vehicles and now KFC has put these little delivery cars by Huawei on to the world scene. Yet these cars have been working diligently behind the scenes in many Asian countries to help with King Covid-19. Therefore, besides KFC, the company is also working with Pizza Hut to provide delivery service…
The little cars started out helping to make health services better and safer and now you can get, "Finger Lickin' Good Chicken" on wheels, tiny little delivery wheels…
---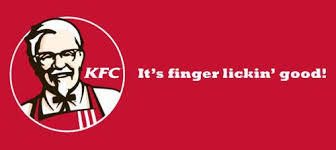 Who said that King Corona is the end of the world? Why if this little delivery vehicle can find you? Life will be, "Finger Lickin' Good!"
King Covid-19 aka King Corona says, "Go ahead and lick your fingers!"
---
Seems that Huawei has been busy:
During the summit, China Mobile Zhejiang and Cainiao signed a strategic partnership agreement on 5G smart logistics, and demonstrated 5G smart logistics services to the audience. They aimed to use 5G to drive the application of Cainiao's unmanned logistics vehicles and improve the user experience.
Source: 5G Unmanned Logistics Vehicles Now Available in Yunqi Cloud Town, Zhejiang
and..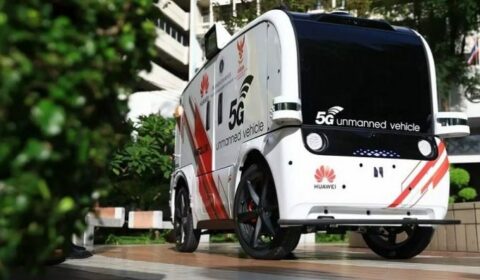 Telecommunications giant Huawei is helping the country combat the spread of COVID-19 through the use of 5G technology. The company recently collaborated with the Thailand National Broadcasting and Telecommunication Commission (NBTC) to implement a pilot project that saw the use of a driverless vehicle at the Siriraj Hospital. The unmanned vehicle was primarily used to conduct contactless deliveries of medical supplies around one of the largest and oldest hospitals in the kingdom.
Source: This Huawei 5G unmanned vehicle is helping Thailand combat COVID-19 | SoyaCincau.com
When life deals you lemons, just make some damn lemonade (lite on the sugar please,) drink it & get on with life!
Hey! Is that a "Finger Lickin' Good" car over there?
Gotta run!
WtR