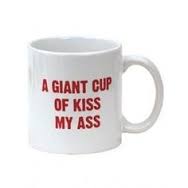 I decided it is time to learn all I can about Linux…
I have switched before from Windows and after this last week and being attacked with some real bad stuff. It is time to change from the disease ridden Windows OS's…
I have settled on Puppy Linux and the version based on Slaxware…
So far so good!
I boot from a flash drive and use the old hard drive as storage for the Linux. I have two external drives that I use as back up and after a few days of usage. I am going to settle with Linux only. Not really a choice; Windows just has too many vulnerabilities and after these last few days, I see phone home issues are gone…
Therefore, I will now put my efforts into studying Linux and how to make it work to what I want to do. It is much safer and after the learning curve is established, I am finding out it has come a long ways. In fact, so far, nothing is amiss that allows me to do everything I use to do on Windows. Just a new learning process to get around the lack of user eye-candy for ease of use…
Puppy Linux is about 200 mgs and is extremely complete in its abilities right out of the box. I have already used Puppy for emergencies and now as it has become the main system; it is actually better than Windows…
Here is what happened…
I received an email. An official email from the State Department of the USA…. This is nothing new to me. I get threatened by them all the time, for various issues and things I say and do on Windows to Russia. This was no different than any other email from Washington D.C…
When I opened the file, I found the usual blah blah about how I am treading on thin ice with my fake news crap! I am use to this and did not think anything about it. But this email had an attachment that was a word file. It was a innocent looking file and I opened it as per normal. That was a mistake…
http://windowstorussia.com/tiny-russian-village-operating-system-after-attack-virus.html
Thus learn from my mistakes and watch your back. I am set up to survive such attacks, but in the past I have been severely compromised and it was caused by my laziness. Windows to Russia has lost about a thousand posts to attacks from the US government and many thousands of images have been intentionally erased from my server in the past…
As of right now today! I have 5541 posts on WtR and I post almost everyday. If that does not tell you that I am serious about what I feel and think about life, then I guess I cannot help you in anyway…
I use to years ago, use servers located in the USA jurisdiction (HostGator, GoDaddy, Blogger and many more) and that my friend is an open door to them doing what they please. Since I am not located in the USA as per living, I have been used as an experiment and testing ground for things to come. From Ukraine to the American mainland; they have abused me tremendously. Even India allowed America to infiltrate the server I used their. When you start a site, do your homework, find out where the servers that you are based on, actually reside. Most reside in the North American Continent and the cheap ones all reside there…

So?
Kiss my ass, Western Empire of Truth…
WtR