A reconnaissance Russian airplane, a Il-20 with 15 individuals on board was confirmed shot down being used as a shield for a combination of the US, UK, France and Israel…
They launched the missile attack (28 missiles), immediately after the press conference between Mr. Putin and Erdogan ended…
No reason or excuse given, none at all. They just decided to blow something up???
It was a coordinated attack: Israel with 4 F-16 aircraft, missiles fired by a French frigate and now we are seeing that the British had two planes involved. The US coordinated it all with intell…
Once again proving to the world that Western Empire is the air force for the ISIS and AL Qaeda….
Latakia, Homs and Tartous were bombed, civilian and military infrastructure, all around Idlib, where the Empire is trying to salvage the terrorists…
Syria engaged with defense missiles, but Russia did not…
A French frigate was identified by the Russians as firing missiles and that is expressed as fact…
Israel was called out by the Russian military, as the main aggressor, France was called out next, Britain was added later and as always, the US was pinpointed for intell involvement of the whole attack…
As is expected no one warned as per military agreement stipulates; only one minute prior to the attack and the reconnaissance plane, which was landing, was in the middle of the whole shebang…
The Israeli's used the massive Russian plane, trying to avoid the Syrian defense system…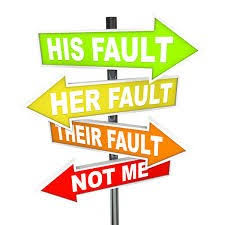 The Pentagon declined responsibility, and blamed the Syrians….somehow ignoring that four countries illegally attacked Syria and Syria was just defending herself…
Israel said they are sorry but they are not really guilty, the Syrians and of course the Iranians are to be blamed, not Israel….for Israel, France, Britain and the USA would do no wrong! Right?
The biggest thing that proves what happened is the simple fact that Donald Trump has not Twittered anything about this whole mess…
Now that about sums up the mess the west has gone and done again…
Remember: Russia never forgets and payback is hell!
WtR
PS: Israel messed up —  Within two weeks Russia will deliver to Damascus an S-300 air defense system, previously suspended on a request by Israel. It comes as part of response to the downing of a Russian Il-20 plane amid an Israeli air raid on Syria.