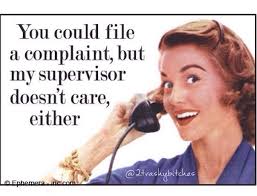 I enjoy making Russians lives miserable….I am not alone, for I see that secretly, many Russians enjoy watching life, as the soap opera it is unfolds…
Near us is a Magnet, a very cheap and wonderfully stocked, huge grocery store. It has literally everything and the price is literally unbeatable. It has a flaw though and I love to irritate that flaw….don't get mad, just irritate…
I have a joke that I tell myself and now I will tell you…
Q. How many Russians does it take to check your groceries out at the cashier line?
A. Twenty one, one will finally be forced to help you and the other twenty stare as if you have horns growing out of your head.
The Magnet Grocery Store opens at 9 a.m. and the employees are very busy at that time. They have to smoke cigarettes, gossip about the latest soap opera and sneak around stealing candy from the bulk candy area….but, to help, checkout and wait on a customer is not something that is high on the list of priorities. Things that are priorities are things like dumping stock in the middle of the isles and blocking your way around, talking about the cute new boy working there and staring at a computer screen (if you are a manager) when twenty people are standing in a line with no cashier. makes you feel all warm and fuzzy and I have learned to enjoy life when they do such things. For if an old Soviet type babushka is in that line? Hell will commence and I find myself laughing as the employees and babushka go head to head (All twenty one of them against one babushka and I do not need to tell you who will win!) The employees would rather argue than help clear the issue….but they will toe the line when a babushka gets mad…
I intentionally go in at opening and buy stuff! That makes Russians grouchy. For actually desiring to ring up your purchase and take your money is missing from the job description….so therefore, I stand waiting to check out, sometimes for 10 to 15 minutes at a time, by myself for awhile and then the line build up. All the while twenty employees are staring at me and then us and finally the gal who was stocking milk at the very back of the store is called forth to check out the now twenty people standing in line. She always comes forth and is in a very bad mood! This only happens because a babushka has broken the silence and expressed the desire to rip heads off if someone does not get their ass moving….first who argues is the manager as she sits at a cashier spot working the last days books and orders stock….she also stares at us as if we are demons to be exorcised…
If I was a babushka, they would fear me, but since I am just a man, Russian women do not fear men and in fact they rule the men in Russia. Men know this and are very patient when dealing with women. For women are the boss in Russia, well at least until the guy gets really grouchy, but usually we just go away and find somewhere else to buy stuff…
It is what Russia is and it took me awhile to garner the acceptance of such treatment of its consumers. It really is not a bad way to do things, for Russians enjoy the distraction as much as I do as we stand in line…
I really like being the only one in the store, for many times, all the employees are out at the front door smoking and I wander the store alone. I guess I could eat tons of candy? Right?
I think about this statement…
"Yes," Vorkosigan agreed, "I could take over the universe with this army if I could ever get all their weapons pointed in the same direction." ― Lois McMaster Bujold, Shards of Honour
What a great store Magnet would be, if all the idiots would concentrate on helping the customer….better yet, I find myself wondering, if Russians ever became recognizant of business, the world would be a whole different place…
Na, stay like you are Russia…
WtR