How wonderful to meet a hero…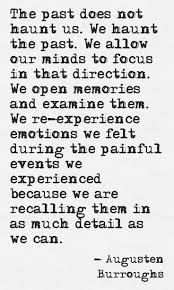 Last night I was haunted by the past of the Tiny Russian Village and by my own past…
I think that the village talks to me, because of all I have done in the past. My past is much more than your past. There are very few men or women on this planet that have experienced what I have extrapolated in my past. The path I have walked was deep and dark. It did not allow failure or such would have been death for me. I do not know if there is a Heaven, but I do know that there is a Hell. If one can be without the other than so be it…
I have found heaven in my eyes and she is in Moscow right now. I understand that heaven can only be reached through women, but that does not immigrate the facts into my head; is heaven real or not?
* * * * * * * * * *
Hell is another story; I several times held onto the gates opening into Hell and kicked and screamed as I fought my way back…
I understand why some men and or women are not able to cope with what they do and we as a country (USA) hero-worship men and or women who fight in illegal wars all over the world. I find very few people like me that do nothing but scowl and pull away, when people thank you for their service and what heroes we are. You would never even mention the word hero, if you ever walked in their shoes. People are indoctrinated through worship at church, propaganda on the news and in general just as a way of life in the US, to feel awe at a service person of the military. It gets sickening to even converse with starry eyed individuals who immediately spout propaganda about how brave you are and how wonderful to meet a hero…
Maybe I am crazy at times, but if you had the facts like I do about the true state of affairs in American policies, then just maybe you would be crazy also…
If you only knew the truth!
* * * * * * * * * *
Wanderers….and I…
It cost me dearly to erase my past in the physical sense, money can buy erasure of records or sealing of files. Shredders were invented for just such things. Key strokes on a computer work as good. I use to be fairly rich in paper money and there are individuals that will, for a price, remove data….But you can never erase the past in your mind and some things creep back to haunt you as you sleep, work, play, dream, talk and walk. Last night the demons decided to visit me and it all started with the souls from the past in the Tiny Russian Village I live in. I have talked before about this past and the discovery of the cemetery of the ancient women's monastery located here, has woken some spirits to express themselves…
I am here in the Tiny Russian Village for a reason and most of that reason I now realize is for my own healing. Both physically and mentally. Things happened in this village during early Soviet times that bring up my past and when the souls stir, I have memories dredged up and tossed in my face like a sack of grain from ten stories above. Not fun, I can tell you…
I will not go into detail, but I will say that there are ones of long ago, that have been very dissatisfied with the happenings in the village and since 99% of the people on earth are totally out of touch with reality. They never see or hear such dissatisfaction as it is permeated around in given areas…
But, I am here in the village to sooth issues and it works. Sometimes though, I pay a price and last night the price was high…
* * * * * * * * * *
Ever wake and expressed gratitude that it was just a dream?
The payment came in reliving my past. Sometimes your dreams have a life of their own and I awoke four times during the night and sighed deep relief to comprehend that I was safe in the Tiny Russian Village…
The night started normal, but soon souls visited and they were from the dead of the village. Nuts huh! They were happier than they have been for a long time, but now they want the saints buried here to be found. That was all fine and I will do as I have done in the past. Dig, dig around for areas that are important and try to point out in whatever way I can here; here it is important. Just like I did with the church area for several years. As I discover their past, I find my past is healed slightly. Thus, they help me in return….What ever works is what I say…
Last night though my dreams became diverted into my past…
The price I paid was to relive some details of my past and I really feel that it is done to allow me to heal. The healing that never came while living in America. Living in America is like a fancy prison and you have all you need, but what you really need is outside the wall around the county. The wall is not physical, for a physical wall is easy to get over or crash through. The wall that surrounds America is propaganda and it is a hard wall to see around and or over….Hotel California says it best…
Last thing I remember, I was
Running for the door
I had to find the passage back
To the place I was before
"Relax," said the night man,
"We are programmed to receive.
You can check-out any time you like,
But you can never leave!"
I dreamed and remembered the pregnant woman being torn into shreds like confetti as the 50 caliber rounds pelted her like rain in a storm. I remember the child who had his hand out and the other hand had a grenade with the pin pulled. I remember the man who I fought hand to hand and he died in my arms, for I did not want to die that day. I remember a target who pushed his sunglasses up on his head as his senses told him death was near and I stared through my scope and the look in his eyes of resignation as he felt what he would never see coming. I remember walking in Agent Orange rain as they cleared the jungle of foliage. I remember most of all men who offed themselves instead of killing one more innocent human. I remember these men treated as heroes just so that everyone back home would call them heroes. Sometimes you would think they were the smart ones……
I remember much on some nights, as last night and when I do it in the Tiny Russian Village, it seems to stay put in my mind and eased in pain for awhile….Old souls help to heal the wounds…
* * * * * * * * * *
Will you do me a favor?
Don't call us heroes! For that implies we did something heroic and invading and killing another country for geopolitical and resources, is not in the least bit heroic……………
WtR