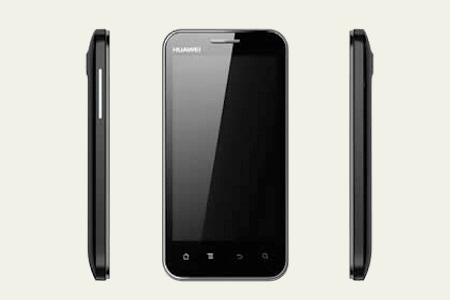 For phone specs go here >>>: as I am not selling this phone and or advertising for it. I am just going to tell you about a very special phone that does not come along very often. The phone is the Huawei Honor U8860…
Sveta bought this phone for me months ago as I had reached an impasse with my other Android Phones. They just became to old and ancient to progress any father with them. She got nice one day (Well actually she is nice all the time!) and bought this wonderful cellphone that I had been looking at on a site that she messes around with as advertising on her blogs in Russian. The site is called Ozon.ru and it has a bunch of great stuff on it. It is in Russian though and that hinders the English reading people a bunch…
Well I took my time and since this phone has Android 4.0.3 ICS (Ice Cream Sandwich) on it and I wanted to get to know the new Android first before I did anything drastic. I finally came to the conclusion that Android has a lot of work to do on 4.0.3 and it was not near as polished as 2.3.6 Gingerbread and I decided to blend the two operation system together. So I started my escapades of creating my operating system just for me…
I will be truthful – ICS plain sucks and is not ready for big time. But when they get the bugs worked out then it will be fantastic. Google has hurt themselves by pushing ICS out too soon… (Kyle says!)
The Huawei U8860 would run for two full days before charging on the 2.3 OS, but on ICS it was knocked down to 1 day or less. On ICS the camera was top notch and took beautiful pictures. 2.3 was mediocre with pictures. 2.3 GB was fast as lightning and everything was response city, as it operated. ICS lagged and lagged some more. The longer ICS was not rebooted the more it lagged. So I took the best of both worlds and created what I call Ginger Flavored Ice Cream. (GFIC)
I also removed Google while I was at it and the only thing that I kept was Google Play Market. I removed Talk, Gmail, Maps, and just about everything that was Google that could be removed and still have a functioning phone. I also ended up removing the Play Store after I found a better App Store – it is from Iran and it is called, Bazaar Android market. It is an up and coming app store that right now rivals Google Play and you will find there apps that Google does not allow. You will also find that it updates all your apps, such as any Google app that you have such as Maps and Street View…
So for an example of what I did: I removed Play Store from the system apps and replaced it with Bazaar! I removed Maps and replaced it with a Russian based map system, etc etc etc etc….
My biggest achievement was removing the android launcher from Gingerbread and replacing it with the launcher from ICS and after a few tweaks and twiddles, it works like a champ. I want you to understand – I did not add these items, I removed physically all items that I replaced. I used different apps in place of the originals…
Now it is not because I am such a wonder at Android. In fact the opposite is true, but I am smart and I am daring. I also was prepared fully for what I was doing and it took me twenty restarts to get to the finally product. Well almost final, I am still playing around as I write this. I never stop trying to do new things to my phone and when I am bed ridden or sick from my illnesses, it gives me something to do to take my mind off of the pain. 6 heart attacks left me a little bit off kilter in life and somethings will never go back to normal for the rest of my life… 🙂
You need to install SDK from Android from their developer site: (Link Here >>>) This will allow you to do things that you only dreamed of and if we could have a tool this great to work on our real lives, then life would be perfect. Don't ask me what to install from that site. I just installed everything that I could and it worked… 🙂
I learned how to flash the ROM or firmware and I learned how to do it good, very good, before I started to play Android Specialist. I have two Chinese ROM's for ICS (4.0.3 and 4.0.4), one ROM for Cambodian ICS (beta), one English Stock Gingerbread, one Chinese Stock Gingerbread and a Female ICS Chinese ROM. All of them have been on the phone multiples of times and I have abused them all to the point of Phone being bricked, but this phone has yet to not be able to be brought back to life. Then after I learned what not to do, I studied what did not have to be on a Android Phone to still allow it to operate…
Then after I was done playing, I decided to create GFIC or short for Ginger Flavored Ice Cream…
I started with Gingerbread as the core and gutted it! I then added back what I wanted from the ICS. I loved the ICS camera app so I adapted it to the Gingerbread. All the while removing the remains of the GB camera. I found a launcher that was perfect and it is called HOLO Launcher. It is a ICS adaption and I took it and placed it into the system apps as a replacement for the Android stock launcher. The HOLO Launcher is a near perfect ICS look, as it is the ICS launcher, except it has been placated to GB…
With a few mishaps and jimmy rigging until I figured out the correct way to do things. With a few start overs to refreshed firmware, I finally succeeded in creating my GFIC with no Google at all and the best of both worlds. It has the speed of GB, the looks of ICS, the battery life has increased even over GB, it has all the latest bells and whistles of ICS software apps and to top it all off, I removed any app that I felt there was a better app available on the open market and replace it with that app that I preferred…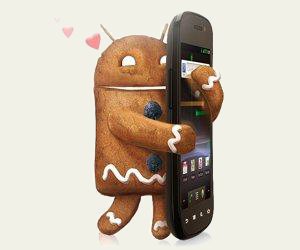 I created a phone with such a tiny footprint that you would not believe that it took up a third of the original space on the phone. I hate bloatware with a passion…
Of course the phone is rooted and is a very powerful, resilient device that has been left available by the Chinese to allow someone to do the work that they need to do, to create a better software and experience for yourself. That is what a phone should be like and should never be locked up and hidden from the eyes of the curious…
Just Remember Huawei U8860 Honor it is a great phone and very reasonably priced. Well at least in Russia it is…
Kyle Keeton
Windows to Russia!
PS: This is my own person OS for my phone. It is not something I will be giving out to people to mess their phones up with. I would be open to answering questions as to what I used to replace what and as always before you endeavor to attempt such a thing as mess up your phone. Remember that I took several months and did a lot of reading and studying before I attempted to make a expensive paperweight out of my phone. Other words what you do is your problem and if you attempt to try to copy what I have done, you may find that your mileage exceeds or falls short of what I have done. I am not an Android expert and claims thereof are foolish to comprehend. That said, GFIC is a wonderful light OS that makes your phone fun to play with. For weeks it has been stable as can be. Only works on Huawei U8860 as that is all I have worked with…