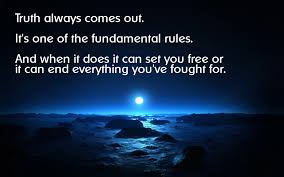 The U.S. is always in a turmoil, it has the uncanny ability to slither from one upsetting chaotic untruth type issue to another, just as a snake seems to be able to transverse a tree full of leaves and you never see it coming, until the last second. And the death of Judge Scalia is another in a long list of intentional screw-ups to keep the public dancing to a tune, that is better than the actual song of demise that is playing behind the scenes…
Presidio County judge Cinderela Guevara, a local justice of the peace, told the Associated Press that she declared the 79-year-old dead of "natural causes" without seeing the body herself, having "consulted with Scalia's personal physician and sheriff's investigators, who said there were no signs of foul play."
and this…
"We discovered the judge in bed, a pillow over his head. His bed clothes were unwrinkled," said Poindexter.
and this…
Sorry no more, it is just that there is a dozen or more truths flying around in the wind…
I do know as with Bin Laden and his burial at sea. The fact that they do not perform an autopsy on Scalia is all the reason for me to understand that there is more to this than we will ever know. He was old (79) and he should die, as he was old. I only hope I make it that far in years. But the bottom line is; Our system, government and others have made this to be more than what it is…
One minute we have a death announced and no one really sees the body, except close personal doctors, a sheriff type and some friends. We then have a pillow on his head, on his face, then it becomes above his head and I just heard, under his head, now. We have we have we have…
This to me is simply an old man died, but being a "Associate Justice of the Supreme Court of the United States," don't you think that we could handle this in a way to stifle such run amok, crazy and loony crude that everyone and their brother wants to spout about?
Lets say as in Bin Laden we had given proper data about his death and let the world see that we did kill the demon that we proclaimed terrorized America and the rest of the world. Maybe no one would have any questions about Bin Laden and his death…
Now we have what most likely is an old man dying, we do that you know? Die at old age. You will die and I will die, we all will die, unless we found the key to immortality. I doubt that though, thus we die…
So lets say we be truthful and upfront and do an autopsy as they would do to you, when they find our body laying in bed stiff as a board. They determine death! In the case of a man who is one of the most powerful men in the USA, it seems prudent to have an autopsy to determine if, by some accident, there is foul play and in the same stroke of being thorough, we will stifle conspiratorial issues that are unnecessary…
But instead, we fan the flames of uncertainty, we light fires under the facts and we allow the games to commence and we use them to cover up important issues…
As in the case with Bin Laden; we do not see the body of the most notorious terrorists on the face of the planet. The man who single offhandedly, according to the news, brought down the twin towers on 9-11. The man who was a super-god of terrorists, is not even brought before the adoring public to witness the final resting place of such a magnanimous man to all terrorists on earth…
Scalia deserves to have the truth about his death known. But alas, as in Kennedy, Bin laden and a thousand more. We most likely will have to settled on all the expert opinions of the "he did it, she did it" theorist and make a Hollywood movie out of it sometime in the near future…
And that is exactly what our governmental services want you all to do. For then the truth is never necessary and or even needed by the masses. Thus chaos rules again…
So please, do not demand truth of what really happened. For the games are so much more fun to play and besides the truth means that someone is correct and someone is wrong and neither side wants to be the one wrong…
WtR