What is the agenda?
Starting to think this isn't about a virus but a western (mainly), yet world financial reset. This week will tell a lot. If they "quarantine" the USA, then halt financial market activity, and then start talking about a global depression, then we'll see the media conversation switch to a world digital currency. We're watching something planned/devised unfold and it has nothing to do with us peons, except we must endure what is dealt us as cards…
---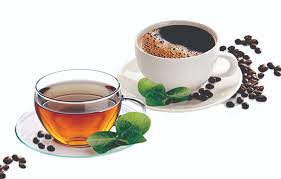 Went to Globus for the last time for awhile:
I picked up items that will be needed for about four months of semi-isolation. Things like new batteries for the exercise bike, so that Svetochka and I can exercise and try to stay healthy. That kind of stuff…
The reason that this has happened is that this weekend, Sveta has been set up to work from home. Sveta works for the Gazprom Bank and she is a vital key to keeping the bank running. Sveta is the person responsible for the Gazprom's servers…
The vital employees that are able to stay away from work and do their job from home are now all on Citrix Workspace and she will in a few days be isolated at home with me….poor Svetochka!
Therefore, it has hit home and the SWHTF soon… (Lets hope I am wrong!)
Russians are taking their children to the villages and dachas. Lots of the moms and children are gone right now….playgrounds are empty. This morning it was 99% men shopping and we looked at each other in silence and you could see the look of, "Is this real?"
I knew when Svetochka's boss at Gazprom was pushing for her to get set up on Citrix, that life has changed and we have to change and adapt. Most likely forever…
Sveta is going to her uncle today and take multiple loads of groceries to him. Then tomorrow he has to go to the doctor and the next day she will try to convince her mom to stock food. Her mother believes that the government will save her, while I agree that Russia is vastly superior to what the US will do, I am not able to put all our apples in the same basket…
I also think that Sveta will try to go to see her grandkids one last time this weekend and then it will be home bound for us both. Sveta needs to take masks, sanitizer and stuff to her son's, they have not even cared to do anything at all. Just blowing it off. The good thing about them is that they are living very isolated and not in the big city of Moscow…
---
I do not know what to say about my family in America:
I have tried the last few days to contact them and no one responds. Most likely they decided that I am worthless and changed all numbers and emails to keep me from contacting them. They made their choice and I made mine and my family is here in Russia now. It is Svetochka's family that needs our help….you can only deal one thing at a time and Sveta reminded me of that last night…
Sveta is a smart girl…
---
Britain is a test ground for isolating the elderly:
"Death toll leaps and forces Johnson to act" is the headline in the Sunday Times. The paper says Prime Minister Boris Johnson is accelerating plans to buy up beds in private hospitals and potentially make the elderly and vulnerable self-isolate – possibly for months.

It reports the strict new measures could be brought into force this week – a fortnight earlier than medics and scientists had originally expected.

The front page of the Sunday Express also homes in on the implications for older citizens. "Over-70s face stay at home order" is the headline as it details what it describes as a "dramatic plan to save lives".

The move comes, the paper says, as Britain is "rocked" by the increase in deaths. It suggests the new rules will also apply to anyone under 70 with pre-existing medical conditions.
Source: Newspaper headlines: UK on 'war footing' as elderly face isolation – BBC News
I suspect that we will see this happen the world over and it will be expanded to younger than 70 people…
Get ready!
---
I am very disappointed:
In what I am seeing as mainly a western youth response to what is happening. It seems that online, we have developed a huge following of youth that, "OK Boomer!" to everything said to them and they feel that the death of the elderly is a good thing. They do not want to support us and do not care about us, for their wants and needs come first…
Talk about making a bed and having to lay in it?
These children were raised by the elders and we nurtured this response over the years…
I do not see this happening in Russia. The children and grandparents are all working their way to the villages and dachas as you read this. There is still much respect for the elderly in Russia. – Thank God!
Yet being elderly, I understand that we are the most expendable…
---
MOSCOW, March 15. /TASS/. US sanctions against Iran limit Tehran's capacities of fighting against the novel coronavirus, Iranian Ambassador to Russia Kazem Jalali wrote on his official Twitter account on Sunday.
The USA is looking very bad in the worlds eyes:
It is something so simple, yet so bad that no even the most ardent supporter of sanctions should be able to look in the mirror at themselves right now….the world community has to work together to fight this….Yet!
The fact that the USA increases during this time, sanctions upon certain countries, such as Iran, Iraq, Russia, China, Syria, Venezuela and many more. That fact that the US uses her dollar to not help others, but hurt others around the world….Is telling in who is and what is this all about. The world will never trust America again after this is all over. The wind is changing and payback will be hell…
I feel sorry for the normal people in America, just trying to survive their own government…
---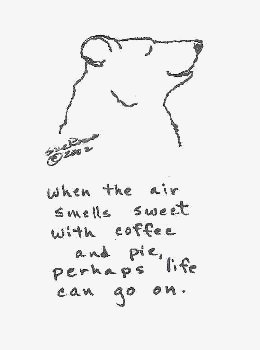 Sveta said:
This will be in the history books one day as children learn about it in school!
Yes, world wide history is being altered right now…
Is it good or is it bad?
WtR
PS: What is the agenda? – I ask that question of everything we have to deal with when it comes from people higher than us. Such as governments, rich people and mafia wannabes. They are the same you know… (No insult to real mafia intended.)