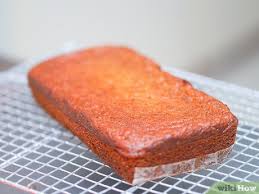 Okay my sweetpea has too many bananas….therefore since my sweetpea is a Russian, that kinda makes this a Russian Recipe. Sorta…
She asked me what to do?
Well I am in the Tiny Russian Village and she is in Huge Moscow during this King Corona Virus era we live in and she called and said she has fifteen bananas and has too many to eat so quickly…
This recipe is kinda a custard like treat and is good with anything from honey dribbled on top to just plain sour cream applied on top….fantastic when warm also…
lets make a banana treat…
Ingredients:
6 large ripe/overripe bananas
50 g butter (melted)
4 pinches of cinnamon
100 g sugar (any type of sugar, brown, white, powdered, honey)
3 eggs
100 g flour
Instructions:
Pre-heat the oven to 180°C.
Grease a appropriate size baking pan. Even if non-stick type.
Mash the bananas into a mush, crushed and smashed.
Mix in the melted butter, cinnamon, sugar, 3 beaten eggs and the flour. Whip it by hand until somewhat smooth. If you have chunks of bananas still, it is all good and tasty….Okay stir it twenty more times and you are done!
Tidbit thought: Better yet, cut the last banana into slices after mixing everything and leave the slices whole…
Pour into the appropriate dish and bake for about 45 minutes until golden brown. At 180°C. It will be moist and the toothpick test does not work for this treat. Very moist…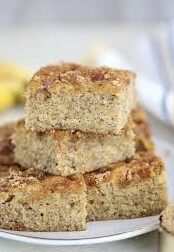 Let cool until warm to touch and or even chill it. (I know touch with clean sterilized hands in this cononavirus era.) Serve with sour cream and or for more sweet, honey and or whipped cream from a can…
Also use a pinch or two of nutmeg and or ginger. You may find that pumpkin replacement recipe! Also if you have pancake mix instead of flour? Try that….It is simple and easy and up for grabs with your imagination….I like to use whole wheat flour for this recipe…
Oh my! Now off to exercise after eating this treat…
WtR