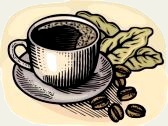 This is the kinda media trash that main stream media loves, but it means nothing in the real world. It is plastered all over the media that, The March of a Million has been approved. Then you see the fine print – you know the part that is at the end of the article and they hope you do not see…
The head of the Left Front movement and one of the rally organizers, Sergey Udaltsov, has said that the expected turnout at the event was "up to 5,000" and added that the organizers were ready to pay a fine if more people turn up. The media has variously dubbed the event "People's March", "March of a Million" or even "March of Millions".
It has been well known that this is partly the work of the new Ambassador from America, McFart or wait McFaul, I am sorry! The money backing this March of a Million has already been pinpointed to the NGO's sponsored by the US government. It is a sad thing to see our tax money in America go to pay the dredges of society all over the world to rally against their own governments…
I wish someone would pay me to rally against my government! I rally enough and it would be fantastic to be paid, I have a whole bunch more interesting things that I can say about the workings of the American government. As it is since I do this for free basically, I try to limit my attitude to one good opinion article a day. I leave the rest up to the rest of the world…
Maybe we need to have a "March of a Billion!" in the West…
Kyle Keeton
Windows to Russia!