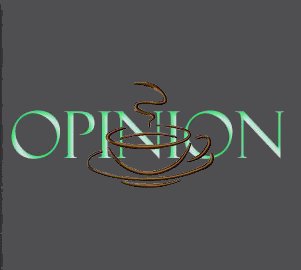 Something struck me today as I was reading some more articles about the gay issues in Russia. I myself am thinking that Russia is correct in her stance on gay issues. Russia is also dealing with many issues like this and most of them have to do with minority issues. I really don't know if Russia is going about it all in the right way, but I do know from my experience in America, that if you allow it to get out of hand then the pendulum swings all the way in the opposite direction and it gets real bad…
I am not anti-gay, but I am anti-gay propaganda and that is the issue in Russia. What you do in your home and in your life behind closed doors is your business, but do not dance in the streets and promote your gayness. Just like I do not want you to promote your sexuality no matter what your flavor is. It is not necessary in this world. I put it all in a nutshell, "It is like watching a movie from Hollywood and during all the battle scenes of death, mayhem and total destruction of the world! We have a sex scene between the two main characters and the girl runs around naked for us all! What the hell does that have to do with destroying the world? Keep her clothes on and destroy the world for gods sake. Who the hell wants to have sex when you have been running for days from Zombies or something and you all stink to high heaven. It would be like – Hey baby! I haven't brushed my teeth for two weeks or scrubbed my armpits and I am bleeding from twenty mortally induced wounds, but hey baby you are hot…"
I am not a prude or anything, but I do know that America has been knocked down many notches on the morality ladder when it comes to promoting and accepting gay and lesbian issues over what is predominately normal society. We have allowed minorities in America to rule the roost and gay and lesbian's are part of those minorities. I have written about this partly before, but today I realized that I no longer am control by job threats or social stigma's that affect the way I can think, react and respond to what I feel is correct…
I watched business after business falter and fold the door mat up because of failing to or not caring to deal with the power of a minority. I have been called to the carpet many times because I refuse to treat a minority with anything other than the being the same as everyone else. I am one who has been faulted for treating all people as equals and have been forced by gun point at one time in my life to accept that I will look upon a minority as being my superior, regardless as to whether he really was or not. I have been forced to meet quotas of workers and it matter not that a minority was not qualified, I was told to hire or else. I have had to put propaganda all over my cafeterias that came from gay and lesbian associations, but one tiny bit of propaganda from anyone else would get me fined and possibly fired…
I have been persecuted for expecting everyone to be equal and I expect if you need help to better your life, then you work harder and educate yourself and work harder and train yourself to do better. I believe that only a few of us out of the masses, do not have the ability to be something and or anything we want. I understand that some of us in this world need help from the masses, but that is a very small percent of the population in normal circumstances. For we all, are really equal and if we desire we can compete with anyone on earth. I am a believer that "If you can do it, I can do it too!"
I do not believe in minorities and I do not believe in majorities. I believe that if you are black you can be my boss, if you desire to be my boss. If you are gay you can be my boss, but only if you desire it and you work hard at your job. But I am a hard worker and will most likely be your boss, because I strive to be. No one ever gave me anything, I earned it and worked for it…
So I am more than anti-gay propaganda, I am anti-minority propaganda. Because that as I have experienced life in America, has caused huge rifts to appear in society and these rifts are unrepairable as I see them now…
If Russia does not take a stance against minority propaganda, be it gay or whatever, then one day Russia is going to wake up and find that only gay/minority people have the right to do something and the rest of the Russian population will look around and wonder – Why?
Russia does have this same stand against many things, but the gay issue is a Western driven propaganda machine. Just like other political aspects are being driven in Russia. This anti-gay talk is not driven by hate or despise for gays, but it is driven by a need to stop what can become a terrible blow to society as gays are allowed rights that no one else has. Also a huge potion of the society in Russia is definable against gay being promoted openly…
I have had a lot of gay friends and went out with many of them to eat dinner and go to movies. As I have said, I look at anyone as the same. Never one time did anyone try to cross the line between us that there ever was anything more than friends. I had many gay employees and never took that in account as to their abilities to be promoted or whether they would be hireable or not. I had many Mexican workers, black workers and women who worked for me. Never was the fact that they were considered a minority and lessor than me in the governments eye, was ever considered by me appropriate way to deal with them. I looked at people as to their abilities and if they lacked in abilities then I need to look at myself and see what I am doing wrong and what I could do to help these people gather more abilities, to do their job better and be promoted. I got in hot water many times by my corporate bosses and government people. I refused to deal with people as if they were unequal. I hired who was the best or who I thought could be trained for the job the best. My crews had very low turnover and my people stood behind me as they knew that I would stand behind them. The color of their skin and their sexuality had nothing to do with it…
I really do not believe that people have to be forced to accept things as the government tries to force us to accept. I believe that the act of being forced by threats to put unqualified people to work creates a barrier in our society. An example of a government act of stupidity is this: When I was in high school, I use to work summers in a Combine factory in Kansas City. It was called Allis Chalmers and we made combines. Every summer they would hire hundreds and hundreds of foreign people and blacks. All of a sudden we would have lines and lines of all these new people and they were anyone that they could get to come off the street and say that they would work. Now these people would last maybe a week and or two weeks max. I asked my foreman why we were doing this every year? He said, "We are forced to hire minorities, the government says we have to! If we do not have enough minorities on the payroll at any given check point in time then we are fined extremely heavy in violations of the law!" He then said, "We do this 4 times a year just before the inspections!" I learned right then that it was all just a game and the game created huge issues between the people all over the country. Our government was instigating…
Now the real work force of the combine plant was very typical of the populace of Kansas City and I would say that 20% was black workers. That would have been very close to the real percent of blacks in the city at that time and that would have been appropriate. But I remember that we had to have something like 50% minorities or we were in violation of the rules. That just did not make sense to me at all…
I use to have government officials come t my place and check on the percent of minorities to majorities. Then I would get a report that said when they came back in three weeks, I would have to have this many blacks hired, this many Asian hired and my total amount of white workers could not excceed this many people and it all was broken into percents. People were not associated with what they are able to do or can do. They were associated with what color their skin was. By the way this all is also based on percent of population all over the country. What ever the population racial spread is where you lived and worked, was what you had to base your workers on. In Cincinnati I had to in certain units maintain a 75% black ratio and that just is not easy to do. But I paid the piper if I could not find enough workers to meet the quota…
I look at everyone as being my equal and those people should be treated as such. For when you allow special privileges to a part of society and make that part of society which is very small to begin with, the power of the whole of society. Then we have failed…
If we have to give, give give give to make a gay feel better, or a Asian feel better, or a black feel better, or a woman feel better. Then we have something wrong with society and we need to step back and rethink how we got to where we are in the first place…
How we got there many times is more important than where we are at. For how we got there is what we need to learn from and not do it again.
So I do not want to play anymore when it comes to having a minorities opinion stuffed down my throat by my government. I will accept that opinion if it is acceptable and I will do it on my own free will. I do not want to stay silent anymore about why a minority gets favors and when I am down and out and to the point of collapse, I am told sorry, you are a white male and you have no rights…
I do not want to see a society that secretly under the wire, whispers that this is wrong and that is wrong and this is just terrible and that is just really against our morals and so on and so on and so on and so on. I want to see a society that if you want to be gay then be gay but don't dance around the streets in a thong and proclaim your gayness as if we all want to see it. Just like I do not think that we need to proclaim our hetero-ness and run around naked in the streets either. One of the sickest trips I ever made was to the Mardi Gras in New Orleans in America. People everywhere doing the act of love (as we like to call it) right in public. The streets were a mass of every type of perversion that I have ever seen. I remember wandering if it was safe to be here, because I remember that bible story about Sodom and Gomorrah and as I looked around, I understood what it might have been like back then…
I respect your right to be homosexual, but respect my right to be heterosexual and don't force me to be propaganda to death by it. I promise that I personally will not propaganda you back the opposite way…
Is that a deal?
And oh for your information! My dad was a homosexual and I never held that against him. In fact I loved him just like a son should love his dad who caress about him and wants the best in life for him. So I can say what I feel about the subject, it has been part of my life for a long time. Just like being a majority in a minority ruling world…
So I do not know what the exact right or wrong is in this situation. Just like when it comes to abortion. I only know how I feel inside myself and I have to base my thoughts on what I have experienced in life…
My experience says that there is a better way, than what we have done in the past…
Kyle Keeton
Windows to Russia!
PS: OMG did I just write an article about – GAY? I mean I sounded almost anti-gay at times! Heaven forbid and OMG! Can you talk that way in public? That is a good question and in America – No! You can not and most of what I said, while being very true will be attacked royally by the peanut gallery…