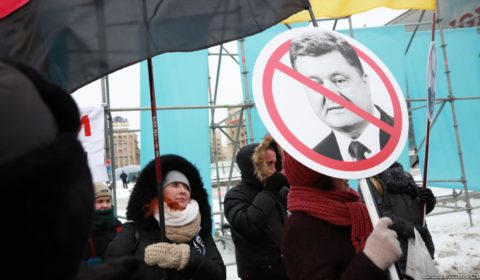 Mikhail Saakashvili or Sassy as I call him on this blog, has been kicked out of Ukraine so many times, that they have a special door for him to come and go by… 😉
This guy is great. I follow him, just to put a smile on my face…
Sassy says…
Crimea will once again be part of Ukraine, said the former president of Georgia and former governor of the Ukrainian region of Odessa, Mikhail Saakashvili, during a protest in Kiev. On the election day in Russia…
As Sassy exclaimed, "if we have managed to return the Maidan, we can also return Crimea."
Saakashvili stressed that the Ukrainian opposition has to become much more forceful in their movements and actions to "show all the prosecutors and the minions of the regime that they are going to burn the earth under their feet."
Also, the politician called for the celebration of "popular primaries" in the Slavic country.
In recent months, Saakashvili has organized several anti-government demonstrations to demand the resignation of the current president of Ukraine, Petro Poroshenko, as well as the dissolution of the Ukrainian government.
The latest rally was with supporters of Saakashvili in tents installed in front of the Supreme Rada (Parliament) of Ukraine, in the central square of Kiev, Maidan. Don't forget: Crimea became part of Russia after a referendum was held on March 16, 2014, in which 96% of the population supported this option.
Gotta love Sassy and they seem to be unable to kick him and or his persona out of the Ukraine…
Hard to remove that special American supported Puppet….especially when America wants him as president of Ukraine…even from Poland? If that is where he is at? Who knows? He is still having rallies in Kiev…
WtR