For me; to desire a new smartphone has been a strong and endless quest. I was a big Android fan. Therefore, always wanted the latest and greatest Android. Then I met the phone I have now…
Huawei just announced that this perfect phone will be getting their new Harmony OS. Soon I will be able to switch and leave behind for good the system of Android. I cannot support Android anymore, due to the USA restrictions imposed illegally upon Huawei. ZTE is another who has been illegally restricted. The list will grow as the USA is not able to compete on the world market…
I have learned to live without Google:
Huawei Mate 30: Living without Google is so easy and so much better…
Huawei has just implemented a few tricks with their EMUI 11 update and anything Google I ever desired is actually better than any Google App out there….except I don't care about Google. DuckDuckGo is the only search engine to use and soon Harmony OS will be the only OS worth using for your phone…
Thus, the perfect phone will become more perfect and my desire to find another phone diminishes even more. Nice feeling and better yet; companies that try to control you need to be hurt and hurt bad. Google should be broke up and get the US Gov out of its money pockets…
---
Exactly as I talk about Gillette: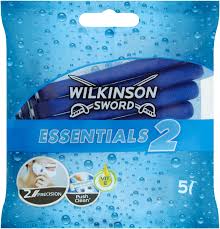 I have tried several razors since then and been very happy, yet the happiest shave is when I just found Wilkinson Sword is now in Russia. Funny how the British moved in silently, when Gillette screwed up. Wilkinson Sword has always had the old time razors in Russia, but now the full line of disposables are available everywhere. Yippy!
The British make damn fine razors and now I get them also…
Gillette has dropped their prices to a tenth of what they were in Russia. They are advertising very heavy and trying to undercut the market in Russia. They failed and now we have a huge whole other market of razors from all over the world. Russia was a Gillette brand name market; Was!
Gillette went from 599 rubles for a pack of razors to 79 rubles for the same pack of five. Let that sink in and tell me who is hurting?
I will never use Gillette again!
Just like when Huawei gets Harmony OS into my phone, I will never use Android again….unless Huawei goes on a Social Righteous Campaign….then you find a replacement for them…
---
Lets be Blunt:
Our world has become a world of no answers, just forced information:
"You've got to teach youngsters the difference between right and wrong, but you shouldn't try to poke it down their throats. Let them ask the questions and then give them the answers." – Henry Ford
The youth are fed information 24 hours a day. In a constant stream of data. This data is biased in all ways. This data is under the control of Corporations and Governments all over the world. We have lost and loosing the ability to find truth daily…
Corporations and Governments are in the business nowadays of shaping the future, not as a natural developed future, but as a future to meet the needs of a small few and their desires…
No corporation should try to alter our perception of reality….no government should interfere with basic reality….and never should teamed up corporations/governments be allowed to influence our youth and populaces at all…
For Gillette to single out white males and put the whole white male as a single issue. Is a simple agenda process being used to change perception of the youth and all population. This corporation is hand in hand with a government doing a coordinated agenda…
For the USA Gov to single out Huawei is an agenda. The same as with Gillette it is a hand in hand coordination between Gov and Corp…
There use to be a huge dividing line between Gov and Corp! (Us old geezers can associate by being there and or actually learning history; with Ma Bell, GM was on the chopping block many years ago, Standard Oil, American Tobacco, Northern Securities, Swift & Co, Apple, Kodak and many more.) Now they (Gov and Corp) are actually one and the same…
The government has a win win for its agendas and the corporation has a win win for its agendas. The government for populace control & money and the corporation for profits through government help, such as taxes, funding and support propaganda…
This is called a Corporatocracy:
A society or system that is governed or controlled by corporations.
Our government is hand in hand with corporations on virtually everything. The money is handed handily and efficiently between the two. Just like you pay for your meal at the local cafe after you eat…
What was once unheard of is now the norm in our modern world. Governments did not openly embrace corporations (& vice versa) and flaunt it full in the face of us peasants…
I seriously started to realize that we failed when we bailed out companies like GM and well too many to even think about…
Bailout Recipients Last update: Nov. 9, 2020 We're tracking where taxpayer money has gone in the ongoing bailout of the financial system. Our database accounts for both the broader $700 billion bill and the separate bailout of Fannie Mae and Freddie Mac.
Source: Bailout List: Banks, Auto Companies, and More | Eye on the Bailout | ProPublica
I guess I was wrong to think that companies should sink and swim on their own merits?
** You have seriously got to be kidding at the list of bailed out companies on that webpage above. I mean talk about dirty pool at the local parlor! **
I was very wrong…
---
Yes I am looking forward to Harmony OS and a much less controlled future for us peons….like now, I can shave with Wilkinson Sword in Russia, until the British try to tell me that I am a worthless man, for simply being a man!
I want to thank Google and Gillette, you help broaden my horizons (maybe you can also) and I do not accept what is in my face as a product and or service, just because you are the easiest and handiest to use and get and have an agenda attached to it…
WtR
PS: Remember Gillette doesn't sell anything in actuality. "Proctor and Gamble" sells the product with the brand name Gillette. So I am smart enough to look up what and whom "Proctor and Gamble" have as assets in this world…
"Proctor and Gamble" nuff said…