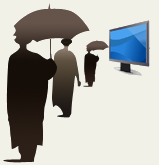 Windows to Russia has been online with out being knocked down for over two weeks now. I am not saying that they have not tried, but it looks like it takes much more resources than they like to expend, to take me offline now. Yesterday we got slammed and we were attacked heavily by the TSA/DHS again for the hundredth time! They tried for 6 hours to knock us offline and then gave up. They had 6 different stations at 6 different government installations in America and they kept a constant barrage going…
XOXXOOXO – TSA/DHS – I love you too…
It is easy to see where we host now and as we speak I am getting set up an even better back up host. This has become a matter of principal and I will not give up. I will not mention my hosting as you should be smart enough to be able to figure out that for yourself. It is definitely offshore and offline from America and how sweet it is…
The constant e-mails that threaten me have stopped as the jurisdiction is no longer available to them to easily try to use scare tactics anymore. Other words Windows to Russia has gone offline on the corrupted and disgusting Internet system that is being played as a facade by the USA…
My last e-mail that I returned to a Lawyer in Rd Island in the name of a government entity! Has died in its tracks as soon as they found out that Windows to Russia was no longer under the USA jurisdiction that is GoDaddy for domains. They tried to gag order me on an article that in US's eyes was not conductive of appropriateness in government statutes…
You just do not know what always goes on behind closed doors – do you?
Well Windows to Russia is stabilizing and starting to experience growth again. It took a hard hit and lost a huge amount of audience due to many restrictions by many countries such as Ukraine, USA, Canada, Britain, France and twenty others. Now it has been opened back up and is being seen all over the world again…
Tidbit of information: Your website may be hosted offshore, but unless your domain is moved offshore, you are not safe…
Our host has a saying: "Big Brother is Watching You!" and that is the truth…
Thanks to all the readers, Sveta and I appreciate you…
Kyle Keeton
Windows to Russia!