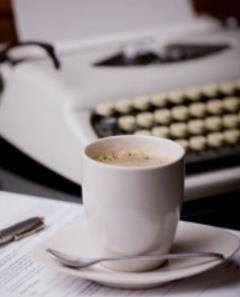 While issuing scary revelations about the alleged 'Kremlin Troll Army' operating online, 'perpetuating a pro-Kremlin dialogue', the US government's international broadcaster RFE/RL somehow forgot to disclose it is prepared to spend as much as $15.4 million of taxpayers' money on its own digital media forces to battle phantom Russia in the media – Read more: http://sputniknews.com/
Excuse me folks! You are reading this article on a blog of 5000 posts and mostly all about the U.S. and Russia and I do not get paid one damn cent to write good or bad about either side. So why the hell does anyone need to pay trolls to do anything?
I will tell you one thing, I need money just like the next guy, but no one will or would ever tell me what to write about and that includes Google. You do not see any ad-sense on the site do you. I have dealt in the past with Google trying to control what I post about; they say, remove that political content or lose the ads and your income…
So now Google wishes that I had ads and I am glad I do not. I will write about what I feel like and that is that…
Paid Trolls; now that just plain sucks, stupid governments…
* * * * * * * * * *
It looks like the media has picked their two next candidates for U.S. president; a Clinton and a Bush…
I will say just one thing, "That is the stupidest thing I have heard or seen!" and seriously, the U.S. does stupid things daily now. A Bush or a Clinton, now that is progress for you… (~Sarc~)
* * * * * * * * * *
It was interesting to watch America and the EU bled themselves to try and hurt Russia. I bet they don't try that stupidity against China? Russia has deep pockets and extra non debt spending money. The western world has shallow pockets and nothing but debt spending money…
When you borrow from dad to go to McDonald's, dad owns you and you are at his mercy. Hard to sanction dad, he makes the money…
* * * * * * * * * *
"Where we get concerned with China is where it is not necessarily abiding by international norms and rules and is using its sheer size and muscle to force countries into subordinate positions, "Obama told town-hall event in Jamaica ahead of a Caribbean summit in Panama, where he hopes to reassert U.S. leadership in Latin America.
My reaction to such an ignorant statement was my mouth hanging open in shock. Seriously does Obama think that the world is stupid. I know Americans are dumb as a rock, but the rest of the world has much more intelligence than a rock and as a result, what he said has made him a laughing stock all over the world. Well except in America and you all think he is so cool…
Better stay a rock and sleep…
* * * * * * * * * *
Gee it was so nice of America to thank Russia for helping some American citizens get out of Yemen, because America sure did not care. Russia has flown at least 6 times now pulling people of all countries out of Yemen…
http://russia-insider.com/en/russian-navy-ship-evacuates-308-people-yemen/5548
* * * * * * * * * *
Ending this mess; Poland is letting Ukraine have 100 million dollars to build its wall against Russia. Now this makes it a wall for the whole of the west against Russia. The west is paying for this new cold-war wall being built. Makes you feel all warm and fuzzy, huh?
and
Sweden with out an apology, has said that Russia did not have a sub sneaking around in the Baltic Sea (after they screamed bloody murder that Russia was sneaking around in the Baltic Sea;) it was a normal technical work type boat, that belonged to them evidently…
Yup, Warm and Fuzzy all Over…
Post by Kyle Keeton
Windows to Russia…