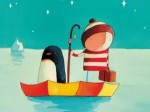 Unbelievable – we have followed this for what seems like years now. This is big news in Russia and I hope it helps the situation. It has been a long process and I know it means a huge change in how America handles adoptions with Russia. There are a lot of Russian children that are adopted by good families in America but there has been some terrible situations happen and several are in American courts right now. It seems the straw that broke the camels back was the Artyem case. (Artyem (Artem) Justin Hansen: Someone Did Not Want Him?) Tory Hansen never got in trouble for what she did and that pissed Russia off. Which led to this communication with America by Russia on getting rules set up for adoption by Americans…
The work over the Russian-American which outlines the rules of adopting Russian children by Americans is over. Russia also plans to conclude similar treaties with France, the UK, Ireland and some other countries.The work over the treaty was stirred by several scandalous cases when American foster parents mistreated their adopted Russian children. This work started in April 2010, when a delegation of the US Department of State came to Moscow to discuss this subject. The Russian Foreign Ministry's statement, which was released at that time, said: "The new treaty must provide a good mechanism of monitoring the life of adopted children both by Russian and American bodies, in order to prevent cases of violence against adopted children." From that time, adoption of Russian children by Americans was suspended until the introduction of the treaty. Not long before that, it had become known that the American couple Cravers had beaten their adopted Russian son Vanya Skorobogatov to death. The trial of Cravers is not yet over. The American prosecutor is demanding that the both foster parents must be executed…

Read More >>> Source: http://english.ruvr.ru/2011/03/30/48215824.html
Windows to Russia!
PS: These are just some of the Windows to Russia links on adoption issues…
Information on the Status of Russian / American Adoption Proceedings…
A Russian Adoption Abuse in America – Again…
Leschinsky Sisters not to Return to Foster Parents…
Russians Are Really beginning To Question American Adoptions…
Adoption Talks Between Russia and America Still Going On…
CNN On Artyem Saveliev!
Mother Woman in Adoption Scandal wanted To Adopt A Georgian Child Next!
One Little Boy Brings America to Her Knees! (Artyem)
Artyem (Artem) Justin Hansen: Someone Did Not Want Him?
American Parents Just Shipped Adopted Child Back To Russia Alone, With Note!