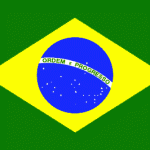 No visas for tourists traveling between Russia and Brazil starting this Monday! Brazil, Venezuela, Cuba, Peru, Ecuador, The Dominican Republic and Argentina within Latin America are visa free…
This is an agreement that was signed by President Dmitry Medvedev during his visit to Brazil on November 26, 2008 finally comes in effect. (Yippy – "Rock On" Medvedev!)
Russian and or Brazilian tourists either way, are not required visas for entry, exit, transit or stay on the territory of another state for up to 90 days within each 180-day period from the first entry.
However, this agreement pertains just to tourist visas. Business visas still under the old rules.
Time for a trip to Brazil! 🙂
Windows to Russia!