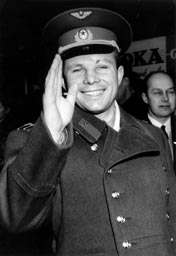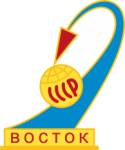 On 12 April 1961, Gagarin became the first man to travel into space, launching to orbit aboard the Vostok 3KA-3 (Vostok 1). His call sign was Siberian Pine (Russian: Кедр).
In his post-flight report, Gagarin recalled his experience of spaceflight, having been the first human in space: "The feeling of weightlessness was somewhat unfamiliar compared with Earth conditions. Here, you feel as if you were hanging in a horizontal position in straps. You feel as if you are suspended." (Link)
50th anniversary of Yury Gagarin's  flight into space.
In Russia it is party time… 🙂
Windows to Russia!