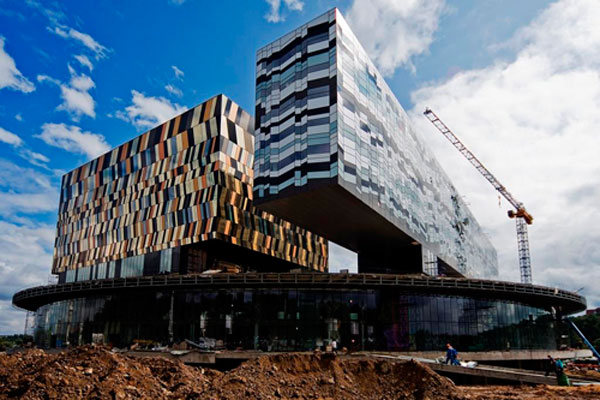 Russian President Dmitry Medvedev in February 2010 announced the establishment of a modern center for research and development, which the media quickly dubbed Russia's Silicon Valley.
It is officially located in the town called Skolkovo. Skolkovo already is home to a very prestigious business school and other highly advanced facilities. The facility is around 20 km outside of Moscow and the research center will focus on five spheres of priority: energy, information technologies, communication, biomedical research and nuclear technologies. Russia considers the development of the high-tech and innovation sector a top priority, pledging billions of dollars to finance the sphere.
Today on Russian news it was announced that the first official project for Russia's new research center has been verified. All we are being told is:
The Almaz Capital fund has financed a project that is based on cloud computing, an Internet-based technology that allows complex mathematical calculations to be performed using hundreds of thousands of computers around the world.
This has made Medvedev very happy and he has in the last few days been promising to pay special attention to the innovative high-tech research hub in Skolkovo and that Russia considers the Research Center a priority.
This is one of Medvedev's projects that he has started and sees this a future for Russia…
Windows to Russia!