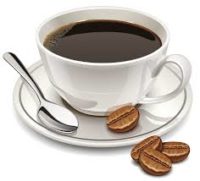 End of January I talked about what the USA is up to in Venezuela. The Venezuelan issue was a bad move on the US part…What I said was not what was being plastered all over the western news and it was not what western leaders in the US want to hear. Russia and China back Venezuela because it is the right thing to do…
Yes you heard me…
The US is wrong about Venezuela and has been wrong a hundred times about almost any country they have tried to and did mess with. It seems that we in the USA like to be wrong and or we like to simply lie about our true desires…
At least in Venezuela we said we wanted a coup, but we lied about why!
As a past self-declared beacon of righteousness, we look really overabundant with iniquitousness right now…
My article below on WtR…
Now officially comes the Russian military and come it will, also the weapons for defense….Remember that Russia tried to deny at the time I wrote my first article, that no one militarily has been sent to Venezuela.
I said that was wrong…
CARACAS (Sputnik) – A group of Russian military personnel have arrived in the Venezuelan capital of Caracas to take part in consultations with country's officials on defence industry cooperation, a diplomatic source in Caracas told Sputnik.
Source: Russian Military Officials Arrive in Venezuela for Defence Talks – Source – Sputnik International
The USA has once again stepped over a red line with Russia and Russia will now prepare for war. That war will happen if The US does not heed the warning shots over her bow…
Now Russia has made it clear that S-300 is available for defense of Venezuela…
Following the major weekend development of Moscow unambiguously asserting its 'red line' concerning potential US military intervention in Venezuela, for which Russia sent a military transport plane filled with Russian troops which landed in Caracas Saturday, new satellite images reveal a major deployment of S-300 air defense missile systems to a key airbase south of Caracas.
Source: Venezuela Military Deploys S-300 Missiles Following Russian Troop Arrival | Zero Hedge
Warning shots are being fired…
#Followup: #Venezuela has put the #S300 into #operational readiness, after conducting drills in February 2019 (as reported previously by #ISI).#Colombia #intelligence #Satellite #military #defence #defense #MaduroRegime #Update #imagery pic.twitter.com/JerkoIcozn

— ImageSat Intl. (@ImageSatIntl) March 24, 2019
Now China has also said that they will not stand for what the US is doing to Venezuela. The Chinese and Russians have lots of financial and resources to protect and contrary to western opinion, Maduro is not half as bad as what western leaders do to their "own" people/peasants….I suspect that if we were to look closely – the Chinese are already in Venezuela somewhere with their special/informational/teaching forces…
Oh, by the way!
Russia and now I understand that China, have been sending weaponry for several months now and training of weapons and whatnot has begun… (That grapevine is rarely wrong!)
The Western Empire of Disrespect has again tried to destroy a good country, a country that just wants to get along…
Why?
WtR
PS: Ouch, they will hate this article…Hello DC!
PSS: See below, US lies in full swing….yet it tells me that I am correct that Russian military is in Venezuela…
US Secretary of State Mike Pompeo has called Russian Foreign Affairs Minister Sergei Lavrov to discuss the situation in Venezuela, State Department Deputy Spokesperson Robert Palladino said on Monday in a readout of a phone conversation between the two leaders. "Secretary of State Michael R. Pompeo called Russian Foreign Minister Sergei Lavrov today, March 25 on the situation in Venezuela," Palladino said. During the conversation, Pompeo told Lavrov that the United State would not stand by with respec
Source: US 'Won't Stand Idly By as Russia Exacerbates Tensions in Venezuela' – Pompeo – Sputnik International
Once again: USA not invited…Russia invited…