Well! Svetochka just purchased train tickets back to Moscow for Sunday night. No option, Sammy is going to take a few more days! The engine is in, but and there is always a but, it just will not happen in the original time frame. Therefore, Boza and I stay one more week at the Tiny Russian Village and next weekend if all is good, Svetochka will come Friday night and ride home with us after a few days in the village again. This is not what we planned, but it is the only option right now…
I told Sveta that we would drive home after it is done and all will be good. But she wants to come back and ride with us. Svetochka loves road trips and she loves cruising the highway with her guys. We like when Svetochka is with us too…
Today we go to the Big Village to see Sammy the Volga and make sure all is getting done. They (guys working on Sammy) will come and pick us up and take us to the Big Village. The guys are working hard on her, but they seem to have a parts issue and parts take a couple of days to get them. It is all good and we need to go to town to get more food, because it looks like Boza and I will spend at least another week here in the Tiny Russian Village…
Truth is; We do not wanna leave! Oh well! I also want the car done correctly and the guys should not hurry to achieve something that will be Jury-Rigged to get it done…
* * * * * * * * * *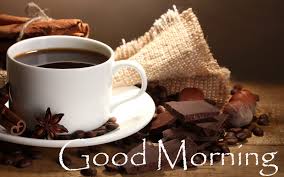 Oh that coffee is so so good. I think I will have two cups this morning and a cup of hot tea to boot!
It's going to be a good day, yesterday was sunny and cold, but sunny! Did I say sunny? Today the same and we will get lots done. Yesterday, we harvested our crops. Over a hundred beets, a hundred carrots, hundreds of potatoes and tomatoes galore. We had strawberries, but Svetochka has been eating them as fast as she finds them. She is fun to watch, her face lights up with delight when she finds a strawberry that she missed the first time. Then it is yummy and smiles…
I love that girl!
* * * * * * * * * *
We have a whole dehydrator full of mushrooms and they will be done this morning. We ate mushrooms and ate mushrooms, but still had too many mushrooms to eat left over. So, I am drying them. They will be great for soup, along with all the dried tomatoes and turnips. I have dried untold thousands of items total this summer. Soup is a Russian mainstay and I will be making soup all winter with all the goodies I have in stock…
I am thinking about dehydrating potatoes, they will store easy that way and will last for years that way. In the food service world I worked in, dehydrated potatoes is a mainstay for price control. So easy to hydrate and use for many things… Dehydrated potatoes in soup are the cat's meow…
* * * * * * * * * *
Sveta and I need to take the wheelbarrow to the pine forest and gather pine needles to winterize our plants. I figure if we can get the pear trees through this first winter alive, they will make it. The rose is going to be another story and it hopefully will be protected somewhat by its proximity to the home. The little pine tree, still loves his "protection can" and wants it all winter. No! He wants his big can around him for the winter… 🙂
Who am I to argue?
* * * * * * * * * *
I can feel it! I hear it! I see it! It is going to be a hard winter. The people are talking, the animals are busy getting ready and the ones who were going to try to stay, have skedaddled. Old man winter is beating his chest, as he wakes from his short sleep. I keep looking around and wonder, what happened to autumn?
That's Russia for you and Boza & I love it!
WtR