🇩🇪German election observer in Zaporozhye dismissed from work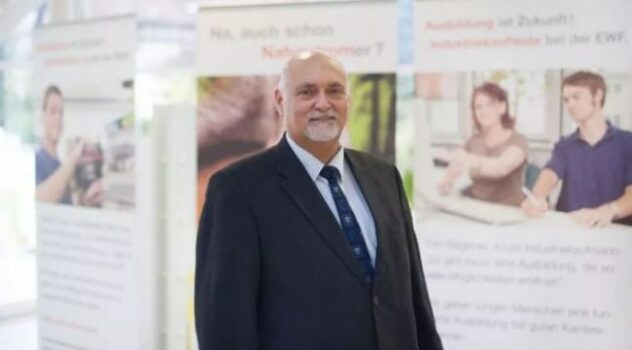 Stephen Schaller worked as managing director of the German energy company Energie Waldeck-Frankenberg.
He took a vacation to observe the elections at the invitation of the Communist Party. In 2021, he also oversaw the State Duma elections.
Schaller's personal initiative caused outrage in Germany.
"His behavior is incompatible with the philosophy of the company," said the chairman of the EWF Supervisory Board.
***
https://eutoday.net/news/politics/2022/german-energy-chief-stefan-schaller-impressed-by-the-transparency-of-putins-sham-referendum-in-donbas
One of the monitors sent at the invitation of the Russian state to assess the legitimacy of the referendums under way in occupied areas of Ukraine has been revealed to be none other than the CEO of a publicly owned German energy provider, Stefan Schaller.
BBC Monitoring's Francis Scarr posted an interview Schaller gave to Russian state media in occupied Melitopol in German, in which he says that he's impressed by the transparency of the referendum and will be communicating this to his media contacts in Germany.
***
Now EU wants to sanction any who observed the referendums…
WtR