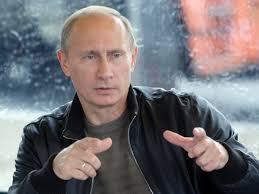 Russian President Vladimir Putin has asked the two guys who allegedly tried to kill the invincible Skripal's…
"We know who they are, we have found them," Putin told the plenary session of the Eastern Economic Forum (EEF) in Vladivostok.

The Russian president noted that the "suspects" were civilians. "I hope that they will show up and tell everything themselves. There is nothing particularly criminal there, I assure you," he said. Putin also urged the two individuals to talk to media.
WtR
Tidbit: Yo! (meaning) What the hell do you think you are doing?