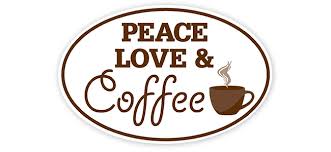 Anti-Russian Media:
I find everywhere in the western press and the bought off Russian press, many items related to the downfall of Russia. Russia is this and Russia is that. Russia is a gas station. Russia is evil. Russia is worthless. Russia is collapsing. Russia is this and Russia is that. Very little about how good Russia is and very little about how full of freedom, liberty and life in Russia is…
All you have to do is to follow and search who and what writes and is behind the articles. It is easy, just takes a few minutes and some work. What you will find is no one and nothing with substantiation. I see articles that say, "I was just in Moscow for two weeks!" Then they write a detailed report about prices and how the Russian world is crumbling under its gas station overhead…
99% of what is written by the west and by the paid western in Russia media, has any resemblance to reality. I know, I live here. I live in Russia and have lived here for 10 years now. What you are being fed as facts, are in fact simple lies that are preset and repeated a million times. The same lies are found in all anti-propaganda against Russia, coming from western related hate media. The two worst areas are America and Britain…
Yesterday I went to buy groceries:
Bread was 12 rubles a loaf. Coffee 50 rubles for 50 grams. Salt Pickles in a small bucket for 69 rubles. Bananas for 48 rubles a kilo. It goes on and on. Milk is 32 rubles for pasteurized per liter….and on and on…
Yes there was milk to be bought for 120 rubles a liter, but again, "Why the hell would someone do that and if they do then that is their choice!"
I sat this morning and ate a cheese pie:
I went to a pie shop. I call them that! They are kiosks that sell pig in the blankets and many other types of meat and cheese filled pies. It is actually a Piroshki with no meat, but just cheese. Real, delicious and gooey cheese…
I bought two of them and a small drink. I sat at a park and ate them thinking. They cost me 25 rubles each and the drink cost me 25 rubles. I spent 75 rubles ($1.14) for a meal and found myself stuffed. These were the biggest pies I have ever eaten. Oh My!
I sat and watched the people. Sveta and I both like to people watch. It gives you an idea of what is happening, the mood and conditions of life in general. I watched mothers pushing their babies in strollers. I watched delivery trucks dropping off supplies. I watched kids playing at a school. I watched a drunk stumble by. I watched employees sneak out back and get a quick smoke. I watched life in general and ate my delicious pies…
People watched me also and several came back to sit where I was sitting and they had pies also, that they just bought. We sat and ate in silence and watched the people go by…
Life is good in Russia, the people are happy, the pies are good and it was just a pie kinda day… 😉
How can that price be bad?
How can being able to buy a meal for a $ or little more be bad? How can being able to buy a cellphone for $15 dollars be bad? How can a weeks groceries for 2000 or less rubles be bad? How can $1.96 per gallon be bad for benzine? How is, How can and How could it be bad?
How could falling GDP be bad? We live in a world that bases all upon the wrong things. Bad is GDP and the worship that goes with it! Good is affordable plentiful items. Russia has all the goods and the amount of goods is and are growing. That then will bring up the worshiped GDP…
Sanctions and Propaganda:
It has all failed and from what I am seeing in places like Ukraine, and much of the west, the sanctions have backfired and have not just bit the hand that feeds it, but have stabbed that hand all the way through. That includes a depressed USA is starting to feel the issues associated with sanctions against 30 plus countries all over the world….Did I say 30 plus countries?
We (America) are the failed state, not these other countries. Sanctions or war! What a choice…
I dream:
I dream of an America that lifts these sanctions around the world, stops the wars and gathers her people up and treats them with respect. Farfetched I know…
I still dream of a USA that actually uses her power for good and actually tries to change countries through cooperation and helpfulness…
I dream of an America that is strong and wonderful, but all I see is an America that hates and is scared of all around her…
Now I see an America that is actually paying people within her borders to try to stop certain presidential hopefuls from winning. I mean seriously, we are doing the same as we do to other countries to keep the status quo…
Now, how ignorant is that? It will only lead to a hastening of the downfall…
WtR