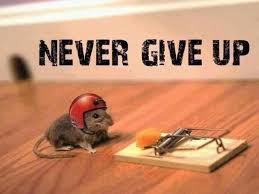 Today no snow coming down…
It has snowed for days on end. We are literally snowed in and very snowed in. So…. As to prove something to myself, I am going to walk out. I am going to the Big Village…. It is about three kilometers of waist deep snow and I will put the snowshoes to their ultimate test. Can they do it? Better yet, can I do it…
Sometimes we, as we get much older, have to prove something to ourselves. We look in the mirror and see a person that we many times do not recognize and wonder who that old person is. It is all okay, but at times we have to see who we really are. Today I will do that. Today I will walk out and if I make it, I will have answered myself some questions. Age slows us down,but that does not mean we stop…
If I have to go in life, I want to go doing what I love and life is what I love. Everyday in Russia, it is a challenge for this weak Russian speaking person. I struggle with the language and I struggle with myself as too, who I am. I doubt seriously that I will find who I am, but I still try and still move forward. I try to learn everyday and I try to help those around me as much as possible. But there are times we have to do something for ourselves. No matter how stupid it seems to others…. The world here is literally Arctic in substance and mentality. It is harsh outside right now and I decided to prove that I can still make it…
I realize that compared to the old days, I am wimpy! But I am changing that…
Boza has made me realize that getting old, even going blind, means nothing and we have to keep plugging along and accept what life throws at us. Boza is a tough doggy and I want to be just as tough. Sounds stupid doesn't it? Not to me…
Every step…
Last time Svetochka was here, I said something to her. I said, "Every step is one step closer." Meaning this village three kilometers away, would get closer and closer, just keep making one more step…
Then after thinking over the last week about what I said. I realized that life is exactly that same way. Life is simple in a truthful  reflective. Life is one step at a time…
When you are young and indestructible. Life is leaps and bounds at a time…
When you get older, those leaps and bounds, become steps and shuffles. It just means that you can still do all you want, it just takes longer and more care to get there. Hard for someone like me, who leaped and bounded like a gazelle through life. I think that made it hard on many in my life, I know that it drove me to excel in all I did. I never turned a challenge down…
I would leap out a droning airplane behind enemy lines, just as if I was going to a party. I climbed the side of 1000 foot cliffs, just like the party was at the top of those cliffs. I crushed competition like they were in the way of that party and when life became threatened, I would explode in a fury to become the last man standing at all costs…
Then came several issues that rained on my parade and they shut me down. Six heart attacks and a brain tumor has a tendency to effect life in many ways. Life had showed me who is boss…
I guess that is when I started to take one step at a time. Just as I do now!
Therefore, one step at a time is better than sitting and whining about how bad things are, how life sucks and how mean life is…
My world is more than just elements of weather. My world is elements of another country and that is what keeps life interesting. I walk into the unknown willingly. For how will I grow? If I am unwilling to step out the door and breath the fresh air…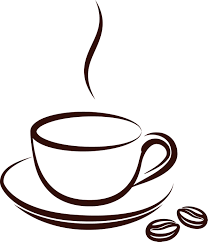 I see this quote as my life…
"I may not have gone where I intended to go, but I think I have ended up where I needed to be." ― Douglas Adams
That is why I love Russia!
I have ended up where I need to be…
WtR