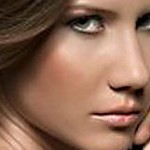 Russia is slowly waking up to the fact that the USA played a game on them! The time is flowing and the realization that game of "spy versus spy" was played in an old context. It was a dramatized Hollywood movie escapade that will do nothing but rewind the reset that was happening…
Was this the expected result when the FBI brought forth a perfectly timed execution of details about a spy ring that was being followed for over a decade? (Yes a decade and we just had to pick now to exploit the information…)
Without a doubt it it is a resounding – yes!
I have just posted a very few items on this so far. The damage is done and as the issue fades into the sunset and we find out in whispers that all is not as bad as we were initially told. In a few weeks we most likely will never hear anything else about it…
Still the damage is done…
This all has nothing to do with, are they spy's are not, because there are spy's all over the world. America has spy's in every country just as Russia does. China, Germany, France, Spain, Mexico and so on and so on, have spy's everywhere. So the point is who gives a "rats behind"?
America is so wrapped up in this bull that they have printed article after article:
Unless you've been hiding under a rock, you know that the FBI arrested 11 Russian spies. According to FBI officials, the Russians were spying on the United States and operating "deep cover" agents who were attempting to penetrate "policy making circles".

It seems so 1974, doesn't it?

It's also interesting and perhaps even coincidental that these arrests happened shortly after Russian President Medvedev met with President Obama. President Medvedev even had the opportunity to experience the life-changing world of 140-character-at-a-time tweets.
Why America has even made out that one of the spy's is a hot Russian bombshell of a woman (Picture above). She is right out of the James Bond novels according to many sources: Article (The Cold War just got hotter. Deep undercover with a sexy Russian spy. or Spy ring's 'femme fatale')…
Russia has several options. Lets hope that retaliation is not on that list.
At the very least the Reset will have to be rewound. It will have to be instigated again and in the future Obama and Medvedev will be better off never sharing those Burgers and Fries…
The powers to be get upset, when countries get along to well…
Windows to Russia!