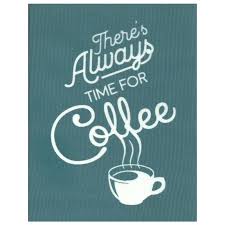 Svetochka turned to me and said, "I don't know what is happening to America?" as she hears about the latest US antics from the Russian news…
I said as I focused upon this new information, "Proves my point that no one is in charge and most of them are nuts!"
---
So before you act ignorant yourself about Russian news sources telling truth and that is just not good enough. The source below is straight from the horses mouth…
Source: 9 FAM 504.4 (U) PRE-APPOINTMENT PROCESSING
9 FAM 504.4-8(E)(1)  (U) Definition of Homeless Cases
(CT:VISA-1398;   10-21-2021)
(U) Generally, a homeless visa applicant is one who is a national of a country in which the United States has no consular representation or in which the political or security situation is tenuous or uncertain enough that the limited consular staff is not authorized to process IV applications.  Countries whose nationals are considered homeless are listed in paragraph b below.
(U)List of Homeless Nationalities:
| | |
| --- | --- |
| HOMELESS NATIONALITIES | SELECTED IV PROCESSING POSTS |
| Cubans | Georgetown |
| Eritreans | Addis Ababa and Nairobi |
| Iranians | Abu Dhabi, Ankara, and Yerevan |
| Russians | Warsaw |
| Libyans | Tunis |
| Somalis | Nairobi |
| South Sudanese | Nairobi |
| Syrians | Amman, Beirut (For Palestinians with Syrian Travel Documents) |
| Venezuelans | Bogota |
| Yemenis | Djibouti |
---
Russia is now at the stage of wondering if the "Psychotic USA" is ever gonna get some much need help mentally?
"Something important broke down in the State Department long ago, and they cannot repair it," Zakharova wrote in a Facebook post. For many years, American diplomats have been destroying the consular system in Russia that they had not created: they closed consulates, reduced the number of consular staff, experimented with how our symmetrical response differs from a mirror one
Source: US places Russians on 'homeless nationalities' list, diverting immigrant visa seekers to Poland — RT Russia & Former Soviet Union
And…
The US State Department has told its citizens not to travel to Russia under any circumstances, with Washington suggesting that Americans could be kidnapped, arrested, tortured and even supposedly jailed on trumped-up charges.

Source: US officials warn Americans against ALL travel to Russia, citing 'terrorism' concerns & inability to provide consular support — RT Russia & Former Soviet Union
~~ Damn Russians are barbarians! ~~
---
The loonies are running the USA Asylum….be very careful and run fast, for they will catch you if you sleep…
Russia Travel Advisory by USA and it is the biggest crock of lies I have yet to witness. I live in Russia folks and these are lies…
See the US is Loony and more Loony….everyday!
WtR