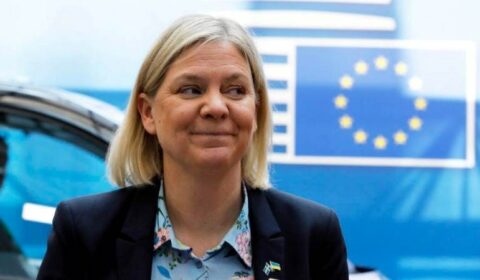 Sweden to Bypass Referendum on NATO – Citizens will not be given a choice
Stockholm will not hold a public vote on joining the military alliance, if parliament approves the measure. Swedish PM Magdalena Andersson said it would be a "bad idea" to have a referendum.
"I don't think it is an issue that is suitable for a referendum," the Swedish leader told reporters, implying that Parliament's support was sufficient. "There is a lot of information about national security that is confidential, so there are important issues in such a referendum that cannot be discussed and important facts that cannot be put on the table," she explained.
A majority of Parliament is reportedly backing NATO membership, while Andersson's own party, the Social Democrats, is considered the primary obstacle to Stockholm signing on to the 30-country alliance.
Sweden and Finland are planning to simultaneously submit membership applications to NATO in mid-May, local media have reported, citing government sources.
RT t.me/rtnews
WtR