When the Y in the road was approached?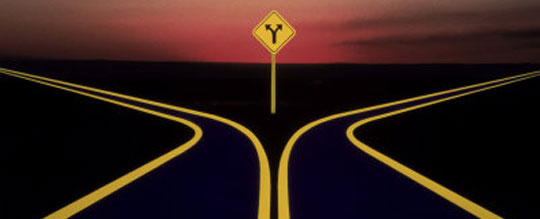 The wrong path was taken, decided upon and embraced by the Western World and now they are trying to drag us all into the Abyss with them…
No thank you!
I want to stay on the correct path, so please go quietly and drown in the Abyss, alone, Western World!
You deserve it in all your self-glorified, propagandized importance and narcissistic desires…
WtR