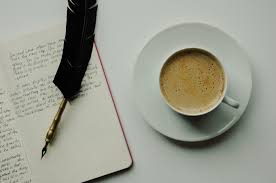 It has become very clear that China and Russia plus a gaggle of more countries realizing what is happening at an accelerated pace, are working overtime to step on eggshells around the USA….If I were China and Russia, I would be very mindful and deliberate with the US now. A wounded Eagle that is dying can still take your eyes out and kill you. Especially when it knows its dying. It is common knowledge that you have nothing to lose at that point, since you will die anyway…
I wouldn't be so afraid of the US War Machine par-directly:
There is really so much more common sense in the military than you realize. Besides if they decided to attack a country like China? or Russia? They would have to spend months building up a serious force and supplies and as we watched with Iraq. The world knew we were doing it and in the case of China and Russia….well you know…
We have stalemated too many times in small weak countries to think we could waltz over and take Russia and or China and or Iran and not get our asses handed to us. That is why we are blustering at Venezuela, pick on the little guys…
Who I would be afraid of:
Are the psychopath politicians (The exceptional mental cases we have elected and many times not elected.) in Washington that would use a biological/nuke/conventional weapons in China/Russia/Iran and etc….and or on ourselves as we have done in the past to stimulate war feels among the masses….these politicians for the most part have never seen military service and are in charge of the US military. It is the system and that way…
Believe you me, it is a rare nut case that wants to run up the hill directly into the 50 cal machine gun nest fire and think he is invincible….but that idiot behind the scene on the radio likes to tell you to do just that. All for country and flag….Ali Baba for the Virgins maybe, but not me…
You can act and say what you want, but any country that supports/grows/trains terrorists, tries to manipulate other countries and brutally slaughters innocents as bad as the USA does around the world, while using phosphorus and depleted uranium ammo….and all the while not supplying true free healthcare, housing and a good life for her people….is a very sick puppy to say the least…
Tidbit for Thought:

I asked Svetochka, "What would Russia do for her people, if a village burned down?"

Svetochka responded, "They government would build their homes for them again, Free!"

Then she thought a second and said, "Unless they had two homes or something (Like one in Moscow also.)….if their only home burned down it would be replaced free!"

This of course made this American think about what would America do if my and or your home burned down? A whole town? No not insurance, that is not in the equation in Russia. What would your country do for you?
I see that China and Russia have coordinated:
Aand are trying to subtly assist the USA Western Empire into a controlled de-growth phase. They are doing everything in their power to keep the situation in the world from exploding and or imploding….I cannot blame them, for the USA has this old fashion and hateful attitude about the world and her own people: "To the victor goes the spoils!" And the US has made its bed and will have to lie in it for many years after hell breaks loose….that is if they keep up the idiocy that is going on now…
Right now as the Empire staggers, we are watching the USA tell, NO, Demand other countries Do as they say, Not as they do. Soon Europe will see that the US is not the ally they thought. They will see that with friends like America, who the hell needs enemies? This will happen in the EU when the politicians fully realize that the US is actually trying to destroy them, not Russia and China. The direct short term competition for the Empire is the EU…
EU is the USA target with all these sanctions and tax reforms…
The last thing long term thinking countries such as Russia and China wants is the short term child, USA imploding and going full unadulterated psychopathic crazy. The problem is that we are showing signs of just that situation…
WtR