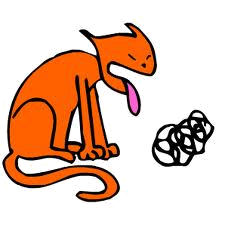 Russia is taking a hardline against the West on Syria and Iran. This all came about after the West lied through its nose over Libya. Russia knows that Syria is being slandered in the MSM and they know that Iran has been slandered for years the same way. Medvedev lost a lot of respect in Russia when he fell for the trap that America wove on Libya. That more than anything has kept him from running for president again. He just plain messed up and kissed America's ass and it bit him back. Medvedev is known for being paid off with an iPhone…
That is the Coffee Thinking's this morning…
But now that Russia balks at the Western needs and desires to destroy countries for their own personal gain. The Western press is on a lie and deceit binge, that is being presented to the Western people. Lets have an example: This weekend we had a few cars put white balloons on their cars and call themselves a protest. Maybe at the best 300 cars did this. The Western press says 5000 cars were out protesting the demise of Putin… 🙂
The LA Times says: At least 5,000 cars participated in the novel demonstration on wheels, billed as a dress rehearsal for a massive anti-Putin march slated for next weekend.
So was there even 300 cars out protesting? Most likely not, but the police after trying to give an estimate of the cars say 300 cars at the high side. From what I see the police are being nice and give a benefit of the doubt. The protest was mainly a bunch of bored rich kids who have no life. Lots of Audi's and BMW's weaving through traffic at a high speed. Except when being videoed for their own purpose. Russians drive like the devil himself is chasing them and protesters are no exception. But one thing for sure! There was not 5000 cars involved if there had been there would have been a hundred wrecks and the Garden ring road would have been blocked for hours. Russians can not drive and 5000 idiots in one place would have destroyed the roads. Someone would have died. You have to live here to understand…
With reporting like that being the norm (Yes, always the norm!), how could you even trust a single thing that the Western press says? The Western press is like a cat coughing up a hairball. No one wants to see it except the cat…
Now I got off the subject a little bit, but if you lived here you would understand how credulous and credit-less  the Western press is when it writes articles about Russia. The Western press does not check out facts anymore. They have no journalist rules anymore. They just print what they are told to print by the higher ups…
But this article is about the onslaught that is coming from the Western press against Putin/Kremlin and for the opposition in Russia…
Actually Americans should be confused, very confused. I see a huge push by America to promote the communist party in Russia. Now being an American I know that this is against the grain in America. We are taught that communism is the most evil thing on earth and must be eradicated. But the Western press is actually rooting for the communist party. The west says things like, Putin will win but if this and this and this happen then the communist party's leader Gennady Zyuganov has a chance in a run off! So lets chippy Do DA and Ra Ra Ra for the communist…
So drink a cup of coffee and think about America and her ability to kiss the enemies ass when she wants to cause issues in the world…
I did some thinking's and came up with: We armed Saddam and then killed Saddam, we hugged Libya and then killed Libya, we helped Osama then killed Osama, we arm al-Qaeda we hate, want to eradicate al-Qaeda (In fact I am beginning to think that al-Qaeda is a branch of the USA government to promote hate in the world.) The list is a mile long and if you can't see it! Then I really can not help you much. It just means that you long ago stuck your head in the sand and never pulled it out again…
What is our future?
Well that is a good question and it seems that the desire to destroy Syria and Iran are high on the list for the next wars. Sooner or later, Israel will slip and or America will instigate a false flag issue. So while Iran or Syria can not win a war with the USA. They will take out a few aircraft carriers by submarines and such. I feel that it is a terrible thing that we have put so many men in harms way. Go ahead and look up how many men are on a carrier. It is like a duck shooting gallery. Iran has subs…
Conclusion: We are lying our way into another war or wars. We have lied our way into many wars. We are a war nation. We are wrong and the world really does wish that we would go away at times. We have made ourselves believe that we are the "cats meow", but the world sees us at times, as the hairball that the cat spits out…
Kyle Keeton
Windows to Russia!
PS: We will wait and see if Russia has what it takes to keep the hardline against the West for Syria and Iran. China is right there with Russia though…