I do believe that we have reached a milestone in the peak of, "Russia did it", insanity!
I am not say that we have reached the peak yet, for every time I feel that we have expressed peak lies of stupidity, the West keeps raising the bar higher and higher and compounds lies upon lies and more layers of lies upon those lies…
Sweden says they will be attacked by Russia! Norway says that they will be attacked by Russia! Ukraine says it is being attacked by Russian Demons! Estonia says that they will and or could be attacked by Russia! Latvia says they will be attacked by Putin! Poland (always) says they will be attacked by Russia! Germany says they will stop the gas flow in NORD Stream 2…..except they never turned it on! Huh! Britain has spent years talking about being attacked by Russia, poor Skripals! The USA says that….oh never mind, the west has gone basically stupid stark raving ignorant mental sicko psycho nuts! They are all lying at lying at a furious pace a pace so fast that no one can keep up with the lies! Yet I have been and do know right and wrong…
Thus, I have come to the conclusion and I guess that there really is infinity within the abilities to lie and lie and lie!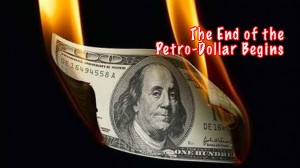 What amazes me is that these lies are flowing like water and there is not an ounce of embarrassment and no one seems to be trying to find the doctors to check out the mental state of The Western Empire….for it is a mental illness that is showing itself. Be it franticness at the collapsing situation that is imminent, the fear of being caught at all the games that have been played, basic core hatefulness to all in the world, gears that have stripped the teeth off in their brains and or just a simple idiot syndrome at work….It is all a simple metal illness and I see a bunch of politicians around the world that need to be gathered and put in a nice home for the mentally insane…
I definitely know who wants war?
I give you three guess and the first two guesses do not count!
WtR