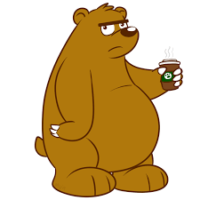 3:30 a.m. and it started to rain. I woke up because my blood sugar dropped into low 5's mmol/l and with that it is impossible for me to sleep anymore. Thus, it is coffee time and try to get my brain and body going for another day…
I am a bit peeved…
My big laptop has shelled out and I am not sure that I can get it going again. This is the same old same old story from the past as I deal with computers in the Tiny Russian Village. I need to get a monitor and attach it, for this particular laptop has a pathetic weak connection between the motherboard and screen. It just does not stay connected, no matter what I do…
Therefore, I am pecking away upon my emergency Oysters brand Windows 10 Tablet piece of crap, but with a keyboard computer. It is better than nothing, but, it still sucks…
Actually, I should be fair to the little tablet. It always works and is stable and reliable. Even if I get frustrated, I must give dues where they are due…
Just that my hand is as big as the computer itself and there is a serious lack of memory to try to get things done. Maybe that is good? I will irritate less people with some of my posts…
---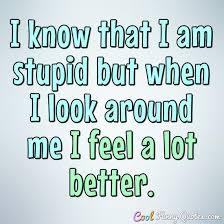 Thought One:
America sure looks stupid with the Syrian situation. We started stupid, we cruised in stupid mode for years and we left kinda left mostly but still stupid. All these years we have lied, cheated, instigated, killed, supported terrorists and lied about our lies…
By the way one way or another; America has gone full stupid about many countries. Venezuela, Russia, China, North Korea, Vietnam, Brazil, Cuba, Israel, Saudi Arabia, Ukraine, Belarus and dozens of other countries and we really must include almost all of the EU itself. Hell we are stupid to our own people…
I just wish us Americans could grow out of this stupid stage…
---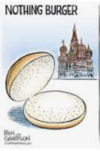 Thought Two:
Is a simple thought….The political system in most countries in the world need a serious makeover. There really is a bunch of "no nothing burgers" out in the political world and they are all of our so called leaders. But all most all have nice suits and a perfect smile…
I like my burgers seasoned, toasted bun, cheese, bacon and garnished, please!
---
Thought Three:
The little kittens this morning are all watching me as I look outside at the rain. They all have this curious look like, "What you doing? You know it is 4 a.m.? Right? Are you stupid?"
---
Thought Four:
Svetochka is coming Friday, then we will go back to Moscow. I have so much to do still and need to get it done. Winter is coming, all you have to do is look outside and see that…
I will be glad to see my sweetpea, she is a perfect match for me. I grouch and she smiles…
Then I smile…
---
Thought Five and final thought: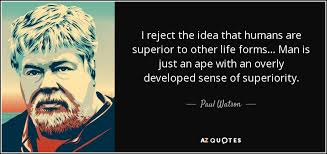 We really live on a wonderful planet. We do not seem to understand that we are blessed to have such a fantastic place to live, but we would rather squabble and kill each other…
So far, I can see no difference between us and all the other animals. We are not superior in anyway. We in fact, are actually inferior in our actions and thoughts…
I guess that falls back to that statement I make all the time, "Humans are stupid!"
The sad thing though is that we think we are superior…
---
Lets have another cup of coffee. There is that at least…
WtR