The head of the political department of the United Russia party Aleksei Chadayev has sent in his resignation from the post, after he criticized Russia's official stance on situation in Libya in his personal blog. He strongly criticized Russia's official stance on Libya, saying that joining the international community in condemnation of Muammar Gaddafi is a mistake that could eventually "cost President Medvedev his political future"…
Hummm…
The lines are being drawn and being crossed and most that I see, really dislike most policies that are being instigated right now. Instead of making things better it seems to be causing turmoil and flight of capital and personnel from the rich in Russia…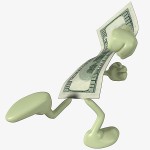 Experts tend to link the recent capital flight from Russia to President Dmitry Medvedev. Outflows from the Russian rich intensified after the September 28 firing of Yury Luzhkov, Moscow's mayor for 18 years, according to Alexei Moiseyev, chief economist at VTB Capital. Officials who were concerned that his ouster might prompt more dismissals or a crackdown on corruption sent their money out of Russia, Moiseyev told Bloomberg in an interview.
Then…
Vladimir Mau, the rector of the Russian Academy of National Economy, who also advises the government's anti-crisis commission, said that more than just money is leaving Russia en masse. "Not just money, but top managers themselves are fleeing with their children, who are sent to study abroad," Mau said. "Faith in the future of the Russian economy has been reduced to zero, and this is exemplified in the behavior of the rich."
Another Hummm… (Is that what Medvedev wants?)
Gotta love Russia…
Windows to Russia!