​​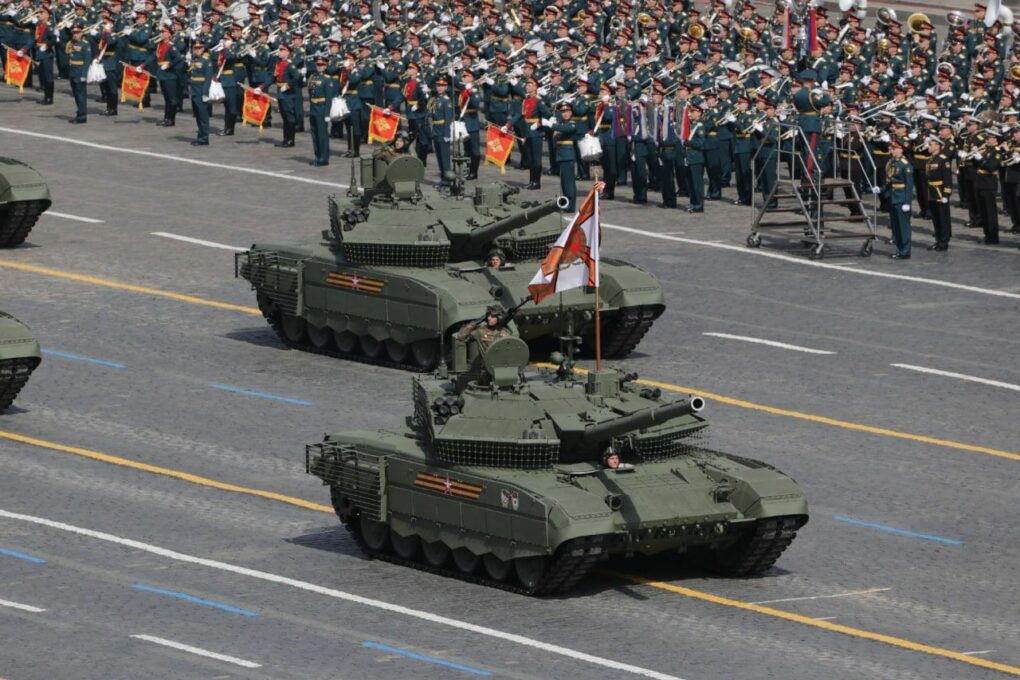 🇷🇺Military parade was held on Red Square in Moscow to commemorate the 77th anniversary of Victory in the Great Patriotic War of 1941-1945
▫️11,000 servicemen took part in the military parade. This year's foot column is made up of 33 parade units. It consists of officers, sergeants and soldiers of formations and military units, students and cadets of military educational institutions, pupils of Suvorov and Nakhimov military schools, cadet corps and participants of the All-Russian Yunarmiya movement, as well as representatives of other security agencies of the Federal Security Service, the National Guard Service and the All-Russian Cossack Society. The parade unit of female military personnel is represented by representatives of 6 military educational institutions of the Russian Ministry of Defence: the Military University, the Military Signal Academy, a branch of the Military CSS Academy, the Military Space Academy, the Military Academy of Aerospace Defence and, for the first time, the Academy of Nuclear, Biological and Chemical Protection.
▫️The mechanized column included 131 units of modern military equipment, as well as historical equipment represented by the legendary T-34-85 tank, which opened the passage of the mechanized column.
The range of tanks is represented by T-72B3M, T-90M Proryv and the T-14 tank. The mechanized column also includes high-security armoured vehicles of the Typhoon family with various combat modules. Combat vehicles for motorized rifle units are represented by modern BMP-3 (IFV) and BMP-2 (IFV) with Berezhok combat module and promising BMP (IFV) Kurganets-25. Iskander-M operational-tactical missile system, Tornado-S multiple launch rocket system, MSTA-S self-propelled howitzer represent weapons of the missile troops and artillery. Modern medium-and short-range anti-aircraft missile systems Buk-M3 and Tor-M2 present weapons of the army air defence of the Land Forces. S-400 anti-aircraft missile system represents the air defence systems of the Aerospace Forces. The armament of the Airborne Troops is represented by BMD-4M and BTR-MDM Rakushka airborne assault vehicles. The 106th Guards Airborne Division parade unit on Rakushka armoured personnel carriers includes participants of the special military operation to liberate the Donetsk and Lugansk people's republics. The mechanized column also includes launchers of Yars missile system, BTR-82A armoured personnel carriers, including promising wheeled armoured personnel carrier on the Boomerang platform
🎆In the evening at 22.00, artillery fireworks will take place in Moscow.
#VictoryDay @mod_russia_Enjoy
WtR