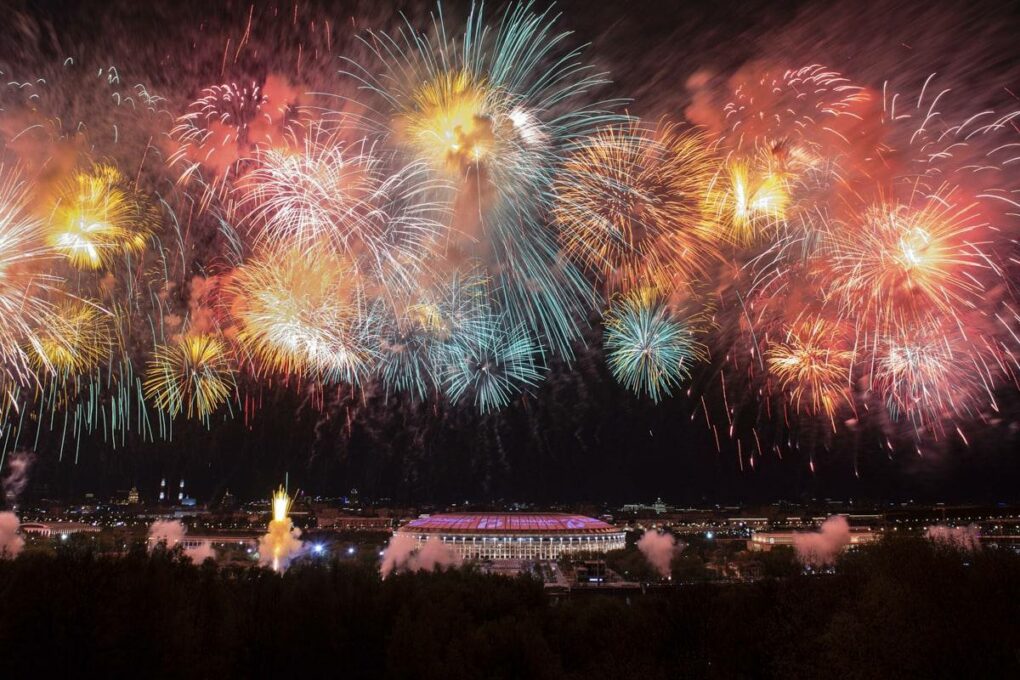 🎆 The sky above Moscow
🔴 Broadcast of the Victory Day salute
#Ministry of Defence #Russia #Day of Victory @mod_russia
​wtR
🥁 Military parades marking the 77th anniversary of the Victory Day were held in Moscow, St. Petersburg, Smolensk, Tula, Kaliningrad, Voronezh, Rostov-on-Don, Volgograd, Vladikavkaz, Kaspiysk, Stavropol, Sevastopol, Kerch, Simferopol, Novocherkassk, Yekaterinburg, Novosibirsk, Samara, Khabarovsk, Vladivostok, Belogorsk, Chita, Ulan-Ude, Murmansk, Yuzhno-Sakhalinsk, Severomorsk, Novorossisk and Ussuriisk.
🎆 Artillery salutes erupted across Russia. More than 70 self-propelled launchers and more than 11,000 fireworks were used for the festive salute and fireworks display in Moscow.
📃 The President signed Executive Order On Additional Measures of Support for Families of Servicepeople and Personnel of Certain Federal Agencies.
💥 Russian air defence means have shot down 3 aircraft of the Ukrainian Air Force.
💥 Missile troops and artillery units have hit 318 areas of manpower and military equipment concentration.
📹 Footage of the Army Aviation combat operations during the special military operation has been published.
🗂 Russian Defence Ministry launched multimedia section 'At the mercy of deprived unconsciousness' dedicated to crimes of Ukrainian authorities against historical memory of fraternal peoples, the destruction and desecration of memorials and monuments in Ukraine and attempts to obscure heroism of Red Army soldiers and commanders.
#MoD #Russia #Ukraine
@mod_russia_enjoy
WtR