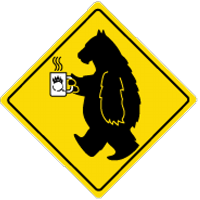 My second cup of coffee after walking with Boza for an hour this morning, is excellent! Boza and I got up at 5:30 a.m. instead of an earlier time this morning. We were tired, for I went to town, then decided to clean the yard. I knew snow was coming so I better get some burning of rubbish done before it snows again. I know it will snow for two reasons…
Every old injury in and on  and my body hurts like hell and I have too many injuries from all the years to list…
Our weather station told me so yesterday and today is hollering that the pressure is steadily dropping and it has a image of clouds and snow.
So when Boza and I took off for our long walk. The sky was perfectly clear and by the time we were back, the sun had tried to come out and Old Man Winter decided to start a fight. Right now as I look out the window, the sun and clouds are playing hide and seek. It is -7 outside and looks to be a rotten day in a few hours…
The air pressure is dropping and dropping steadily. Our weather station is right on, on that account…
There is one issue with the station I have to try to correct; I temperature sensing unit is inaccurate during the day. At night it is dead on, but the way the device is designed, the sun affects the temperature as it heats up the casing that hold it. The case is design for ventilation, but as anything even white color, absorbs heat from direct sunlight and therefore, my sunny readings are high on the temperature side of things. The more sun the higher the variance. My issue is that they put the light sensor and solar panel attached to the top of the temperature sensor…
Erroneous readings are the daytime norm. I have to figure out how to shade the temperature sensor to keep the sun from raising the temperature due to absorption of and or primarily because the long wavelength, or infrared, portion of the sun's radiation resonates well with molecules in the material and or literally any material. Thus I have to figure out how to let the resonator effect happen, but not allow the sensor to be resonating as well…
While some people may think that I may be trying to cheat the system, it is the other way around. The system is cheating me of accurate readings and anyone who goes out on a cold sunny day and works for hours, will understand that working in the shade feels much colder than working in the sun. Thus, the true temperature is more akin to the shade level than the direct sunshine level…
Got it "Kemosabe"?
* * * * * * * * * *
Yesterday I traveled to the Big Village and everything went good. I only had a few spots that I wondered if I would make it, but since it froze so hard, I could skate over top them. Sammy the Volga was happy to get out and she was going to show me she could do it and do it she did. Vova was surprised and so was a bunch of the lake workers. But when you got mud tires like we have on our Volga, mud is not an issue. Well unless it is deep mud and then we have an issue…
I picked up three cases of Boza food, a bunch of Kyle food, flea and tick drops for Boza (yes the ticks are out,) a vacuum cleaner, some WD-40 spray, and some more odds & ends. I was a bad boy and bought a small pound cake and some roll and or wraps, with ham and cheese inside. Ooh they were so good and I so messed up my blood sugar, but hey once a month will not kill me and everything was back on track by evening and this morning I woke with a 4.7 mmo/l reading. That is good and I am happy. Happy that I cheated & made my brain satisfied and happy that I only cheated a little bit. So now back to the daily grind of watching my diet… 🙁
I read an article about a man who died of Diabetic Shock two years after losing a bunch of weight. It kinda struck me as something that is scary. He died in a hotel room as he traveled and it just seems wrong. Not wrong that something was wrong, but to loose weight and then succumb to low blood sugar. I will honestly say that low blood sugar can be scary and I have dealt with it too many times. People who do not have sugar issues have no idea about the roller coaster ride we go on many times, even if we do not cheat on food stuffs…
I believe that many diabetics prefer to live life on the high side of sugar and that is wrong and deadly also. High levels are a slow and terrible death. Limbs to be lost, internals to be strangled, nerves to destroy and many other slow long term issues that make life suck. Diabetes is a wicked illness and can sneak up on you no matter how healthy you are…
* * * * * * * * * *
I must not be boring too many people, for readership is growing. I have toned down about America, not because I feel different and not because people do not want to hear it. For my readership is much larger when I expressed opinions about the issues in the USA. No, I have toned down about America, because I no longer consider it my home…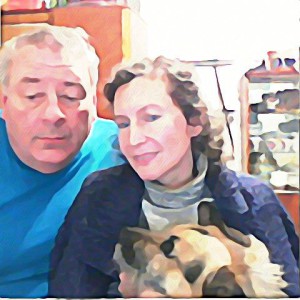 Home is where the heart is and Russia is in my heart and soul. I know people go to America and feel the same way and I do not fault them with that. But people fault me for falling in love with Russia and thinking that Russia is a wonderful country. I fell in love with a Russian woman and that is not what makes you fall in love with a country like Russia. For I would love Svetochka as much in China as I do in Russia…
Falling in love with a country has to do with more than just ideas and ideologies. It has to do with what is inside yourself and what your soul tells you. I am not driven by money and if I was, I would not be in Russia. Russia has ample opportunities to become wealthy, but you have to be a person out of the normal flow of life in Russia to be rich and or filthy wealthy is actually looked down upon in Russia. Success is not as glamorous to the people in Russia. Trust, friends, self-sufficiency and surviving at all costs is a much more stable and respected life…
Russians value people far more than westerner people do. That will be expressed as disbelief by many readers, but I know and I live the life. Russians make a friend and they find that being with that friend makes them smile, then you see that famous Russian smile that eludes the western people in all the images taken of the individuals in everyday Russia. For a smile has to be sincere and when Vova and I laugh and joke, we smile and all pain goes away for the duration of that smile. The same when Svetochka and I smile. I probably smile less than her by far, but when she smiles at me, my heart always warms to a toasty brown and glows inside me. For a smile is the most powerful weapon on earth and they should be used with care and respect…
In the west we smile just because we are told we have to or we are bringing down society…
Russia is very different in many areas than the western world. A perfect example is; Friends do not say thank you for things others do. It is assumed and expected that you appreciate what was done. For they would not have done it in the first place if they wanted to be thanked and praised. Praise is another form of thanks and most in Russia care not to be the center of attention. The center of attention is for extroverts and a society of introverts and intellects are not prone to narcissism…
I have learned that even a Russian extrovert is equal or less than per comparison, than an introvert in America…
That is why I garner so well with Russians, I am an introvert in America and thus at home in Russia…
For someone like me the western society is a baffle as to why it survives and why people are comfortable in it. We are what we are and need to be where we need to be. That is why borders are so daunting to me, for those borders of countries hurt us people that need to find their place in life. And after watch the immigration fiasco going on in Europe, I have to seriously doubt the reasons given for border control in the EU. Millions are just walking across the borders with fake passports and no passports; kinda stupid, why have borders at all?
WtR