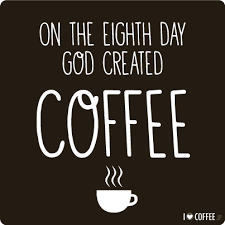 At 3 a.m. Boza needed to go out and do his doggy stuff.
I got up from a deep sleep, for I stayed up late reading and it took a minute to gather my brain together. I could hear the wind blowing and realized that snow was falling. In fact it was a blizzard outside and drifting deep in the -10 below temperature. Boza who is fearless in most aspects of life barreled out into the blizzard and greeted life full on. No eyesight, but lots of heart…
We walked up the mountain and went to look at the wells to make sure water was okay! Then we found something strange…
Boza sees much of what I see, I do not know how, but there are things that can not be explained and this morning Boza and I found the spot that at least one Orthodox Saint is buried. Four rabbits were nested at the spot and they did not run or move when we came up. Boza was seeing something even though he can not see and hovering above these rabbits was an swirling something??? I soon found out what it was…
The rabbits looked at us in the flashlight beam and just snuggled deeper into the snow drift at the right back corner of the old blown up church. They did not care and or fear us. Boza went up to them and sniffed at them and the snow simply made everything very surreal as it swirled endlessly. It became twice as cold as it was and something seemed to touch me and that was when I saw what Boza had been drawn to…
In the snow above the rabbits was a fading in and out woman. The woman was dressed in typical habit like clothing. Or I should say, monk like clothing. She was dressed for the weather and was looking down at the rabbits. She swirled as an image in the powerful flashlight I carried and one minute she was there and the next gone and then back again. Then she looked at me…
She stared at me and then almost seemed to smiled. The cold went away, or at least the extra cold did and she pointed down next to the rabbits. The spot she pointed at was where a brick layer was exposed in the excavations of the church basement area and I had been studying this spot for sometime. As I took my foot and shoved snow away from the area, I felt her leave. The rabbits stayed still and watched me push the snow away and Boza stood next to the rabbits and looked up into the sky. I could not see what he was seeing and or if he saw anything in his mind. For Boza is very blind, but I really think she was talking to him at that point. I kept pushing snow…
I exposed the layer of brick and then realized what I had been shown. I knew it was there and for some reason, this morning I was shown her grave. This is the same way that I was shown the tunnel entrances, the cemetery and many other secretes of the monastery. I have yet to be wrong and when the past shows you their secretes, it is easy to be right…
There is some terrible things that have happened at this monastery, but then also there are some unbelievable things that have happened in its history. I have never seen and or felt this individual before, but as I have seen several images of this person in the archives of this monastery, I knew who this was. This was the original female leader of the founding monastery in the early 1900's and I do not know is this her place she was buried or she was pointing out for me to find, the spot of the Saint I knew to be buried here at the monastery! I do not know if she was a saint or not? The original female monastery was very short lived, for soon after the founding, the Soviet Union came into existence. Things got messed up at that point in history…. I simply know that what I have been shown is a spot where someone who is or should have been a Saint is buried…
Then the rabbits took off, the presence was gone and Boza was trying to find me. I shined the light around and we found ourselves coated with an inch of snow. The bricks had already covered back over and I took a big rock and marked the spot. Come spring thaw, I will be able to find the exact spot this all happened. It is a cornerstone chunk of rock that was placed on the church foundation. I will be able to find it, it is huge…
This is why I am in this Tiny Russian Village!
I knew this from the first day almost ten years ago that I visited this village. I realize no matter what happens in the world, no matter how bad it gets, I am safe in this village. Something talks to me here and something tells me its story…. It is more than a single entity, it is many entities and over the years, I have been the reason for many to have reached their final resting time. When I first came to the Tiny Russian Village, it was overwhelming with an atmosphere of dread and grief. The souls walked in limbo and turmoil was in the air. It reached a peak in the early years I was here. They the Orthodox church had a bad individual overseeing the place and the souls screamed for help. Then I started to answer the best I could and grew to accept these entities around me here in the Tiny Russian Village…
There is still a group of buried souls, ones who helped steal the gold and silver and then murdered. I know that spot. They are fine with the past now and when the time is right, I will point the way to them. Time is a factor only to us living, to these past people, time is nothing. So I have to allow things to develop in my time frame and not theirs. They simply want someone to understand the circumstances behind their life and ending on earth…
What is? Is what is!
WtR