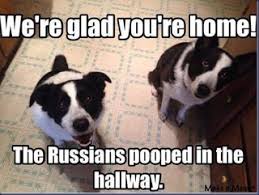 My very tough and successful phone is a Wileyfox Swift 2 Plus.
I jimmied rigged a case for it and have been very happy for a very long time now. I took a side flip case and chopped it up and created a bottom flip phone case. Ugly, but it works and I am happy… 😉
I bought it because of the OS was Cyanogenmod and that sold me upon the phone. The quality is something that I hoped was good and by it being from a British company, I had high hopes. Cyanogenmod failed us buyers of the phone real quick and that caused Wileyfox to scramble and successfully (?) switch us all to the latest and greatest Android. They worked hard at the transformation and are still working at what should have been a dream phone with Cyanogenmod…. The Android 7 works okay and is appropriate for just a normal user…
I love the phone and it hardware wise has excelled beyond what I could have imagined for such a cheap price. It was only around 7000 rubles by the time I bought it…. This phone is excellent, except for the software. This is something that I finally solved…
I tried Lineage 13, Lineage 14, MIUI 8, Android 6, Android 7, plus several other oddball ROMS and even tried staying with the original OS Cyanogenmod. They all failed in many ways. Mostly from butter smooth Android, using the battery up at a hellish pace, to the original OS being still green under the hood. Not everything worked with LineageOS and the MIUI 8 I found was weak and buggy. Then I found a Russian MIUI site… https://miui.su/
This homepage above will take you to a download page…. https://miui.su/download – From that download page you can download the best OS I have found for Wileyfox Swift 2 Plus >>> https://miui.su/firmware_manager/model_view/388/
Install TWRP first… >>> https://twrp.me/devices/wileyfoxswift2.html
Instructions are simple and once you have the correct recovery installed. Go to town and install all the ROMS you can find (One at a time please.) Just do not blame me for blowing up your phone…. and or called bricking it…. This is for only and only the smartphone series by Wileyfox, called (Swift 2) and or (Swift 2 Plus) and or (Swift 2X) with the Marmite designation…. Only! Yes Only!
https://miui.su/firmware_manager/firmware/download/15639/
The link above is the actual ROM and it is called – (miuisu_v6.0.1_marmite_7.7.6) – which makes it based off of Marshmallow Android…
Simply put; It is a damn fine ROM and will stay as my main driver until the phone finally dies. I get three days of battery out of it, the GPS works perfect, the phone part works perfect and is smooth as a babies backside…
Great phone…. It went to Estonia and in a week (5 days) I only had to charge it once…
WtR