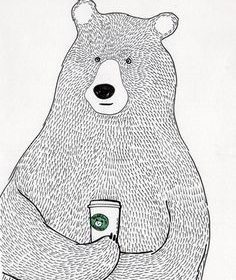 Boza decided that getting doggy business done fast was the way to do it this morning and now he is back sound asleep on his bed. Me? Once I stagger out into -20 weather, wind blowing and snow flying. I have a tendency to not be able to sleep again. So I must wear myself out first, then take a nap. But coffee will put that nap deep in the afternoon… 😉
Thus, here I am pecking away at the laptop and writing something exciting err, boring, for all you diligent readers…
* * * * *
I want to thank the people who have donated in the last few weeks. Unless specified, all donations right now go toward getting a 4×4 and for that I want to thank you. The more that is collected the better the 4×4 will be condition…. Thank you very much, for the donations make it much easier to survive in the deep deep Russian landscape…. I wish I could say that all my years of service and years of hard work paid a dividend now in my elder years. But America has some issues with helping Vets. Be it medical and or financial…
Windows to Russia has been paid for by donations for a year plus now. This has helped tremendously with cash flow when that cash is needed. It is not cheap keeping a site like this online. The days of freebie when I was on Blogger Blogspot ended years ago after they decided that I was as issue and had to go…
It is people that donate that keep this site online…
Thanks…
Oh and yes; I want to thank a reader who has asked for a shipping address to send some white lilacs to grow here. I have not seen white lilacs in Russia and someone in Europe is sending me some starts to grow. I hope in March to get them, to get ready to plant when the ground finally thaws…
Thanks again…
* * * * *
My friend John Stanton sent an article and it was posted today. I just love his work and it seems that he is doing good, working at Sputnik. Still seems strange that he had to get a job in Russia as he lives in America. Shows me what the real picture is…
John has faithfully kept sending articles to post on WtR and for that I am thankful… (Over a hundred articles on WtR by John!)
* * * * *
As I sit and type this article…. I can hear the wind howling and roaring. 20 kilometers (steady blowing) an hour this morning. That puts -22 at a windchill of -33 C as Boza and I walked. Now you know why Boza said, "Doggy business and going home!" Oh and yes it is gusting up to 48.5 kph…. Oh My!
Now Boza has moved to my spot on the bed, put his head on my pillow and is snoring away. See, another reason I cannot go back to bed…
* * * * *
Our road has filled in completely again. We have to cut a new trail every time we walk…
Oh well, that is life in the Tiny Russian Village and Boza and I love it…. Svetochka does too! She is getting interested in living here, just a few more years and she draws pension in Russia. Same for me in America, except my pension is set on a older age than Russians have to wait…
Another good thing about Russia…
The legal retirement age in Russia is 60 years for men and 55 for women…
Mine is 67. Getting closer and closer every year…
* * * * *
Quote to think of today…
Infuse your life with action. Don't wait for it to happen. Make it happen. Make your own future. Make your own hope. Make your own love. And whatever your beliefs, honor your creator, not by passively waiting for grace to come down from upon high, but by doing what you can to make grace happen… yourself, right now, right down here on Earth. – Bradley Whitford
Yup!
WtR