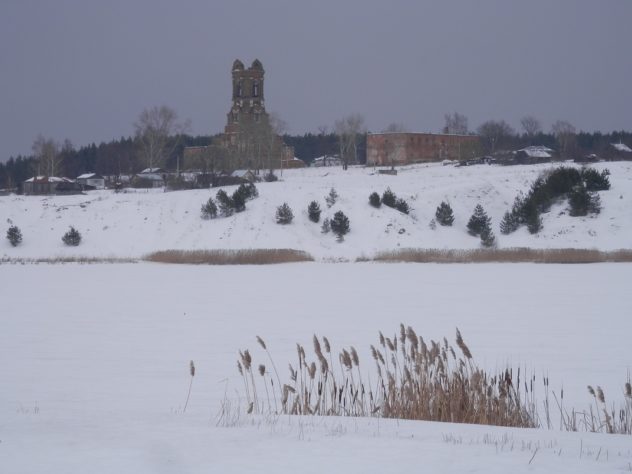 Snowing and snowing!
The ground is covered again, but since the temperature is right at freezing, the snow will go fast. (?) I hope…
Game plan…
I have to leave Russia. This is when I do my outside business in the rest of the world. Since I have to leave every six months for a day or so. I use such a time for doing business boring stuff and most of the time I go alone. This time is no exception and by this next weekend I will be gone for about a week. Not something I care to do really…
Therefore, I will be traveling to Moscow, once Svetochka comes, and of course Boza will be with us. I have things to fix and do in Moscow. Svetochka is limping the computer at home and that is one issue I must fix. 😉 My IBM computer specialist Sweetie Pie is lost with Windows OS's and since that is my expertise, I must fix such issues…
I am sure that she has a list of what to fix, for do not most gals have such lists for their guys?
Once in Moscow and my trip to never never land is over, we must concentrate on several issues. One is to have Boza looked at again by an eye specialist. Two is for me to see a doctor and see about medication adjustments and my health in general. Three need to look a couple of 4×4's located in Moscow and last but not least get ready for spring and summer in the Tiny Russian Village…
I have a shower house to finish and a chicken coop to build this summer. We also need to concentrate on gathering more property in the Tiny Russian Village. It is dirt cheap and if we do not scrounge for it, the Orthodox Church will get it for a song and a dance… We might as well dance too…
I am planting sunflowers this year. Well that and potatoes, onions, garlic and tomatoes. The sunflowers will be dried and left on the head and then used in the winter for the chickadees and yes the sparrows, oh and jay birds. We saved a slew of birdbrain buddies this winter and they will pay me back by pest control. Though I do have to deal with sunflower defoliation per the pest control. Chickadees just love sunflower seeds…
The potatoes will do well as the birds clean up on the potato bugs like they did last year. Yippy do dah…
Vova and I also have to rebuild the back wall of the village home and all the wood is seasoned now well enough to use. I still have a bunch of work to get the backside of the home ready and that will be my first project to get done. Then we can rebuild the wall…
We also have to concentrate upon the issue of no water in the village. Time to start pressuring the local government?
We have come to find out that it is the electric companies fault. The electric company updated the whole grid system and changed phase, the well has been ignored and instead of fixing it, they just burnout relays. Well relays are not easy to get anymore, since they are not used around here. Thus, the electric company has to rewire the system and to get that done, the local government in the nearby village has to get off their ass and care enough to push the paper work through. Yes I know, this should have been done correctly in the first place, but who cares about three people living in a Tiny Russian Village. That is our issue! 🙂
I know when it will get done!
We have several ex and current government employees that stay the summer here. They will make a few calls and they will fire up a few asses with kindling and we will have water again. That is the way the world works and that is everywhere. We even have a few ex cops that stay here for weeks in the summer, they will get the water going… Oh and yes we also have a ex government employee of the local variety and she stays all summer. I promise you she will not be a happy camper when she finds her well (which is all of our wells,) is not full of fresh clean water. She yelled at me all summer as I got water, she thinks it is her well and only her well…
She will get it fixed or else someone will pay dearly…
Time to go and walk Boza in the new snow…
Have a nice day…
WtR