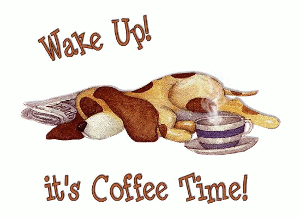 This morning at 4:45 a.m., Boza and I went for a walk. It was dark, scary and snowing! I always carry a flashlight at the dark walks and it is a good flashlight, rechargeable and allows me to see a long ways in the dark. I put it to use this morning…
First thing when it is dark, Boza stays near me and for a reason. Things get scary in the dark around here. There are bears and wolves and Boza knows it…
Second thing, we saved a kitty cat this morning. The huge orange cat had found itself against something other than a medium sized Boza. It found itself cornered by a wolf. One big ass wolf and Boza let me know where and how big. Boza started to bark and hugged against me as he growled and barked. He was ready to fight and it is very rare that I see Boza this way…
I turned on the light and within a few seconds heard and found a big orange cat trying to climb a concrete telephone pole and a wolf interested in eating said cat. The wolf was so interested in the cat, that he did not actually see or hear us.  The cat did and ran as fast as I have ever seen a fat cat run. Boza started to growl, his meanest growl, I have ever heard and the wolf then saw us. I could see his eyes glow in the flashlight and he was about 25 to 30 meters away. I immediately roared at him and actually had my sharpened walking stick ready…
Running would not get it done and I became prepared to defend Boza, the cat and I…
Adrenaline was flowing and I was scared to be honest…
The roar had the desired effect, for he knows what humans are and he knows that humans will kill. He would have only survived to as big as he is, if he had not learned this fact. He stepped forward as I yelled at him and then hesitated and stepped back. The cat was behind us hissing up a storm, Boza was barking and growling and stood by my side and I kept the light in his eyes, telling him to get the hell out of here and leave us villagers alone… 😉
Animals are smart and faced with a blinding light and unknown amount of adversaries and being all alone himself, or herself. It slunk away with tail between its legs. I found myself taking a breath and shuddering as Boza turned to look at the kitty. The kitty looked at Boza and as if nothing important happened. Boza barked and kitty hissed and off they went. Kitty got to the nearest pine tree and up kitty went, with Boza on it s tail. Then Boza barking happily and kitty cleaning himself as he set on a tree limb, high above the ground. As I shook from adrenaline overdose and found I was soaked in sweat. Life went back to normal…
For a few minutes…
The wolf was gone, but as we approached the dam of the lake. Out from the iced lake came a rabbit, another big fat creature. Wild eyed and scared. Right behind the rabbit was a fox and withing two seconds I saw several things happen…
It was almost light out.
Boza had come next to me and was watching.
The rabbit went literally between Boza and I.
The fox damn near had a heart attack and did a back flip as Boza started to bark and I once again yelled.
 The fox became the hunted and not the hunter.
Off went the fox back into the frozen lake and a Boza leaped to the chase and I stood there watching a big fat rabbit, running for the hills and now a cat running after the rabbit. I shook my head and started to yell at Boza to get back to me and Boza heard me on the third yell. He stopped and looked around and decided that he had gone far enough, but the fox never looked back and disappeared on the other side of the lake…
Therefore, there was just one thing left to do. Go look at the wolf tracks and see how big they were. Boza helped me out and stepped in one of its tracks and I have to say, "OMG it was huge!" Boza had tiny little kitty feet in comparison and I know that Mia at Vova's, has smaller feet than this wolf…
I decided to walk to my bench and sit for fifteen minutes. I had had enough excitement and needed to think…
The snow is about a foot deep in most places and now it was quiet and peaceful, but then to add beauty to the world. George the birdbrain bird of ours sat on the roof of an old barn and sang his heart out. Then a chickadee or two joined him and a few sparrows soon joined. The world became musical and wonderful…
I thought about how fantastic this village is, but with the realization that as with all perfection and beauty, some danger stays in the background and you have to be alert to all around you…
Wolves, foxes, rabbits, kitties and George; Oh My!
WtR