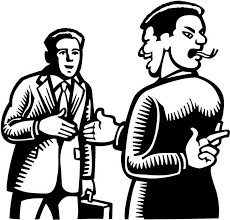 "We urge Russia to work with us to change the trajectory of the relationship for the benefit of both nations," asks Pompeo…
"Today's meetings were a positive step forward," Pompeo said via Twitter on Tuesday. "US and Russia have demonstrated in the past that we can cooperate on key international issues. We urge Russia to work with us to change the trajectory of the relationship for the benefit of both nations."
Source: Pompeo Urges Moscow to Work With Washington to Change Path of Relationship – Sputnik International
Oops sorry, we lied about wanting to work together. I guess we will sanction you again and again and again…
The US Treasury Department announced the sanctions days after US Secretary of State Mike Pompeo visited the Russian city of Sochi and held talks with Russian Foreign Minister Sergei Lavrov and President Vladimir Putin.
Source: Moscow Vows to Respond to US Sanctions Against Chechen Special Team Terek – Sputnik International
Yes Russia, the USA is two faced and never in a million years trust worthy…
Russia as an American I will give you a hint; the US Gov will turncoat and cut their own peoples throats. Do you seriously thing that they will treat people from other countries, much less other countries, better?
How is that USA wanting to work with you Russia?
WtR