I talk about the Big Village here on WtR:
I am funny in that I believe all people are the same and should all be accounting & accounted for everything/all things as the same. Murder is murder, assault is assault, no matter who you are. The rules apply to all, no matter who you are…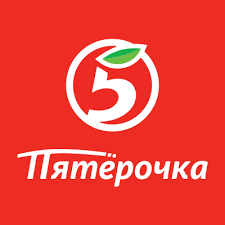 Yesterday I went to a grocery store (Called Pyaterochka) and we need to wear a mask. It is the Russian law and it is the way it is….King Corona has upset the whole world for the most part…
So at the door was young man telling us as we came in to wear a mask. Fine, put on mask! Yet as I walked in with a mask on the young man was telling another man to use a mask or leave….The young man, an employee, did not have a mask on, Hmm…
The manager was standing at the registers with hands on hips and yelling at people in the store to put on mask. She did not have a mask on.…in fact no employee had a mask on….the lady cleaning the floors? No mask. The two ladies putting up stock? No mask. The guy bring pallets of stock out? No mask!
The one cashier had a mask, she was the only one and yet that mask was around her neck….link below about what I have said about people and their masks…
Seven employees that I saw and no one had a mask on and or if they did, the mask was around their neck. Yet they demanded that we wear a mask. The customer was not allowed in the store without a mask. But…
Now in my world that I have decided to embrace….if you tell me that I have to do something? You have to do the same!
Therefore, being the type of funny that I am, I will not cater to Pyaterochka anymore at this particular location. I am funny that way. You act decent and I will spend my money with you as a support of the business and or lend my help to you as an individual. But, don't take my support in whatever form I give as unending. You act like an ass and I will leave you standing….As you say, "What did I do?"
Therefore, in the Big Village, I want Pyaterochka to know that I will not spend my money there anymore. It is this one store and I realize that you as a company have many stores and I do not hold the company, which is trying to follow the rules set by the government, at fault. I do hold this particular store at fault…
There are three Magnet and one more Pyaterochka in the Big Village. All full size grocery stores, with everything you desire…
So tell me why would I spend my money at a place that does not cater to the customers? Why do the employees get to be better than I am and or you are?
I will tell you that the issue is the manager and I have noticed that she is on a power trip and it is getting worse everyday. Managers have to remember that their employees are only as good as they themselves are and companies have to monitor their managers or you get what I saw yesterday in the Big Village…
X5 Group is a leading Russian food retailer that manages the retail chains Pyaterochka, Perekrestok and Karusel, as well as the digital businesses Vprok.ru Perekrestok, 5Post, and Okolo. The Company also operates its own logistics services, direct import and a number of digital services for partners.​
Source: X5 Retail Group
Off to Magnet/Magnit (Магнит, "Magnet") I go…
WtR